This is an archived article and the information in the article may be outdated. Please look at the time stamp on the story to see when it was last updated.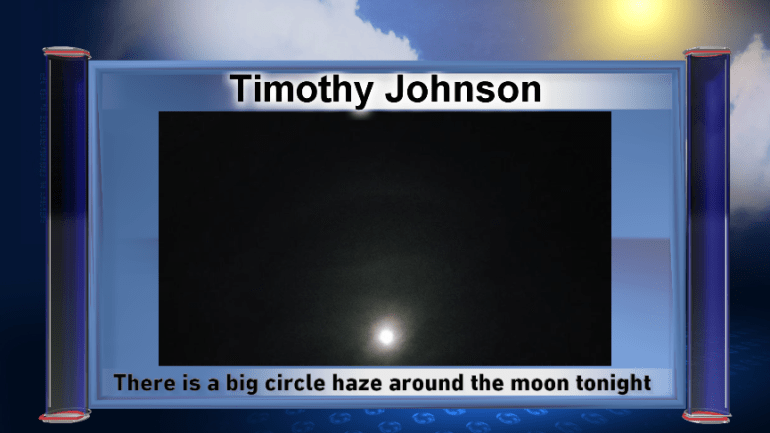 DES MOINES, Iowa – Many people saw something Monday evening in the skies over Central Iowa and they turned to the Channel 13 Facebook page and our team of meteorologists to find out what exactly they saw.

The moon appeared to have a circle around it. The moon was practically full, as it was a day before being the Full Hunter's Moon, and it was very bright. This phenomenon is called a moon halo.
Meteorologist Megan Salois says, "The bright light of the nearly full moon was reflecting off the ice crystals that made up the high cirrus clouds we had overhead Monday night. There is a saying that says, Ring Around the Moon rain soon! And in this case, it was true!" Rain began falling in Des Moines by noon the following day.
High thin cirrus clouds often move in ahead of rainy weather. They are the first type of clouds to arrive before the thicker and lower nimbostratus clouds which produce rain.
The moon is not the only celestial being that can have a halo. This can occur around the sun as well, for the same reason. Light reflecting off ice crystals in a thin layer of clouds in the upper atmosphere. The halo around the sun may have more of a rainbow appearance to it.