This is an archived article and the information in the article may be outdated. Please look at the time stamp on the story to see when it was last updated.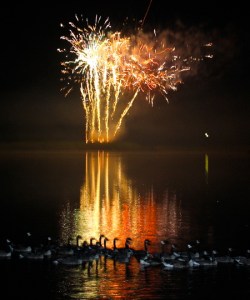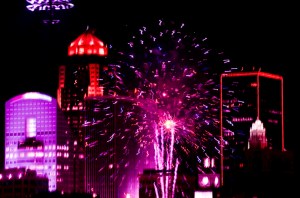 A couple pictures of the fireworks from the area over the weekend. The first is over Crazy Acres Lake in Ackley..taken by Sabra Rieks. Love the geese in the foreground. The Des Moines Skyline picture is from Moussa Seck who was at the Yankee Doodle Pops Friday night.
There will be a few chances for storms to move through the area this evening and overnight. The storms are not expected to be severe. We could see about .10 to .25 inches of rainfall.
There are limited chances for storms the rest of the week. There will be better chances for storms by this weekend.