This is an archived article and the information in the article may be outdated. Please look at the time stamp on the story to see when it was last updated.
It is the cold and raw day we expected. Spring is not doing what it is supposed to do. Rain has changed to snow over southern Iowa. The towns along the Iowa/Missouri border has seen accumulating snow.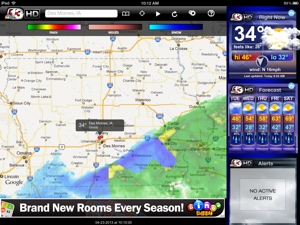 This storm is so strong that it is sweeping much colder around from the north and another storm over Oklahoma is driving moisture to the cold air. It's making for pathetic driving conditions over Kansas.
Most of central Iowa is going to miss the snow. We are expecting a little light rain this afternoon…and maybe a flurry or two. We have much drier air from Canada that is sucking up our moisture.