This is an archived article and the information in the article may be outdated. Please look at the time stamp on the story to see when it was last updated.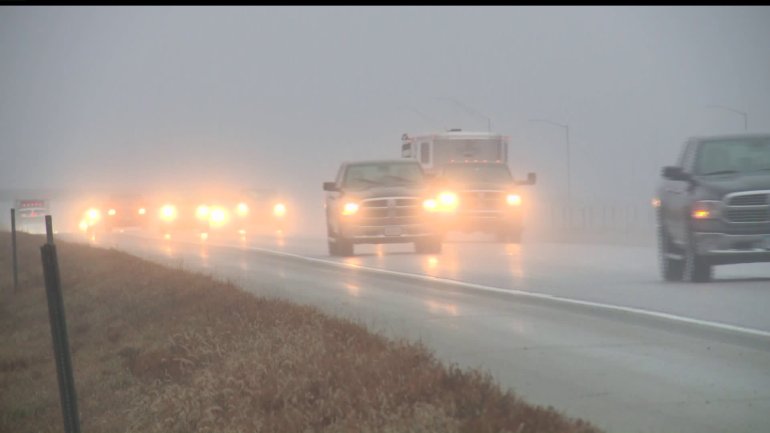 DES MOINES, Iowa – A mix of snow and rain will make for a wet evening commute Wednesday.
Drivers should note that rain will continue to turn into snow, making roads slick, and wind gusts up to 40 mph are expected to blow through central Iowa this evening. Expect low visibility when you head out on the roads.
Showers and thunderstorms have been moving across the state this afternoon. A contrast in temperatures could create strong to severe storms in southeast Iowa where temperatures are 20-25 degrees warmer than central Iowa. Temperatures will fall as the storm system moves across the state, areas of snow are possible as the storms push off to the east.
As the evening commute begins, temperatures will begin to drop below freezing, making road conditions slushy or icy for all areas of the state.
Rainfall Totals as of 4 p.m.
Des Moines: 0.69 inches
Creston: 0.87 inches
Marshalltown: 0.53 inches
Ames: 0.39 inches
Ankeny: 0.64 inches
Boone: 0.45 inches
Tornado Watch Canceled
A tornado watch that was issued for southeast Iowa, including Appanoose, Davis, Mahaska, Monroe and Wapello counties has been canceled, the National Weather Service reports.
Follow the WHO-HD team on social media for the most up-to-date weather information.
Chief Meteorologist Ed Wilson: Facebook and Twitter
WHO-HD Weather: Facebook and Twitter