This is an archived article and the information in the article may be outdated. Please look at the time stamp on the story to see when it was last updated.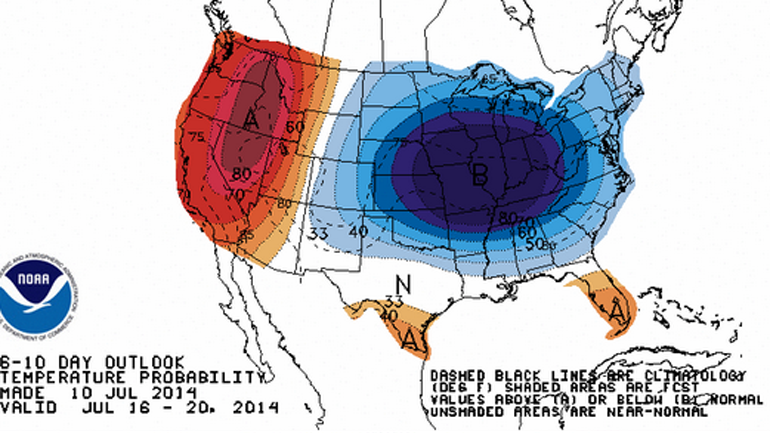 DES MOINES, Iowa – With temperatures set to take a drop next week, some are debating whether it's a return of the polar vortex.
Next week, the jet stream will be taking an unusually low dip to the south drawing in much cooler than average July temperatures across the Great Lakes and Upper Midwest.
The jet stream divides the colder temperatures to the north and the warmer temperatures to the south. Temperatures are expected to drop 10 to 20 degrees below average with the coldest of the air over the Great Lakes. Temperatures in Iowa will reach daytime highs in the 60s (average highs this time of year are in the 80s).
Record lows are possible by early Wednesday.
Check the latest seven day forecast
There is debate among meteorologists over whether it is appropriate to call this scenario a return of the polar vortex. The polar vortex is an upper level cyclone that is always in place at the Earth's North and South poles. In the summer, it is actually weaker.
Over the winter, energy from the polar vortex sunk south bringing the cold polar air to the Midwest. The media dubbed this outbreak of cold air in the US, the Polar Vortex. The term has now been brought back in association with the forecast for next week. While it will be colder than average, this air mass is not necessarily directly related to the actual polar vortex. The pressure will not be as low and the air not as cold. The cooler air will be from the northeast Pacific Ocean and not from the poles.
Next week's weather can be simply and more accurately explained as an unusually deep dip in the jet stream.