This is an archived article and the information in the article may be outdated. Please look at the time stamp on the story to see when it was last updated.
Our hearts and prayers are there for the people who are dealing with more devastation of tornadoes in the Oklahoma City area last night. As of Midnight…there were five fatalities reported. All those died in cars. Over 75,000 people were still without power. Many homes and business were destroyed in El Reno, OK. There were many reports of damaged and flooded buildings in downtown Oklahoma City.
This is some of the most dramatic tornado video I have ever seen. Reed Timmer who is a trained storm spotter…caught this multi-vortex tornado as it ripped through El Reno, TX.

A huge wedge tornado was caught on camera near El Reno, OK. The radar signature showed the base of the tornado was nearly 1 mile wide.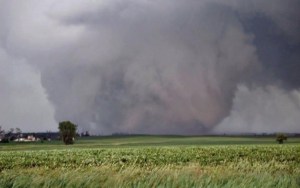 The Hail was larger than grapefruit. This picture was taken in El Reno. It was smashing windows out of homes and cars.
In Union City….the damage of this home suggests the tornado was at least an EF4. This same storm knocked over semis on I-44.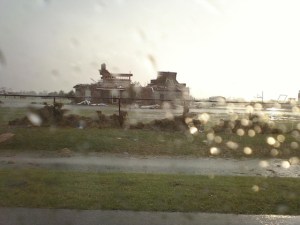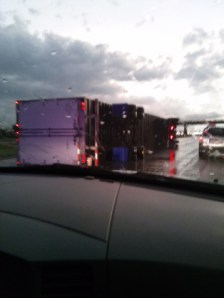 We are going to see a much brighter weather picture. It will be cool through the weekend and dry for most of central Iowa.
There were a few isolated severe storms in northern Iowa…Hamilton, Hardin, Wright and Franklin Counties. It was still raining in those areas after Midnight.
Flooding will still be an issue. Make sure you do not drive through areas that are flooding…or take time to play or mess around in flooded streams, rivers and lakes.