This is an archived article and the information in the article may be outdated. Please look at the time stamp on the story to see when it was last updated.
The Roosevelt Roughriders are going to boys state basketball for the first time in 30 years. My wife, Jenny, is a proud alum (Class of '88), and our boys go to Roosevelt, so it's a happy house. I know many Riders feel extra pride because Peter Jok transferred from Roosevelt to Valley, and Roosevelt upset Valley to punch its ticket, but Jok has a right to go to school where he wants. He's an impressive kid–bound for U of Iowa–but not bound for state, thanks in part, to his former teammates. We covered the game, but weren't there at the end.  Here's video from our friends at the Sports Spotlight. They're the guys who provide up to the minute scores on our exclusive sports ticker. Click here
Also going to state, Dowling Catholic and Urbandale. Brad Bjorkgren coaches U-Dale. He's a nice guy, and a good leader. Brad also was a match on SoundOff for Mr. Spacely from the Jetsons. What do you think?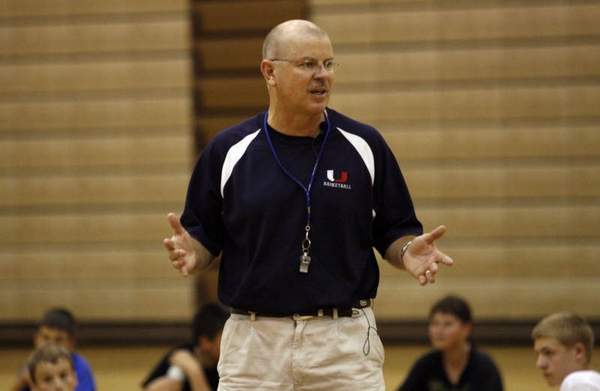 Crazy busy day. Girls state also featured our big schools. Des Moines East and West Des Moines Dowling needed overtime to settle the score. Dowling advances to play #1 Mason City. Southeast Polk draws Ankeny. Both 5-A games Friday…
The first half of the Iowa-Purdue game was like watching a small school girls basketball game. Wait, that's not fair… to girls basketball. The Hawks and Boilers couldn't make shots. Defense had something to do with it, but not everything. Like many of you, I also had the thrilling offensive fireworks of ISU-KU still in mind. Iowa looked better in the second half, and most importantly, picked up a bounce-back win, which is just what the Hawks needed after Nebraska. Despite so many missed opportunities, Iowa has equaled its win total of a year ago. Another clear sign of moving in the right direction..
Penn State wins its first Big Ten game of the season, and it's against #4 Michigan?! This season, anything goes. Gonzaga will soon be #1, if the Zags don't lose this weekend…
Can't figure Drake out either. The Bulldogs won at Indiana State Wednesday night. That's a good win for Mark Phelps and company…
I like that Brent Musburger signed the Katherine Webb poster when he was at Hilton Coliseum. May not have been the smartest thing to do, but he has a sense of humor about it. Good for him. And unless someone can prove Webb is not an attractive woman, Musburger can't be accused of lying. Taking it too far, perhaps, but not factual errors…
I still prefer the Barnstormers classic gold helmet, but I like the new black matte finish more than I expected, and owners were smart enough to keep the goggles.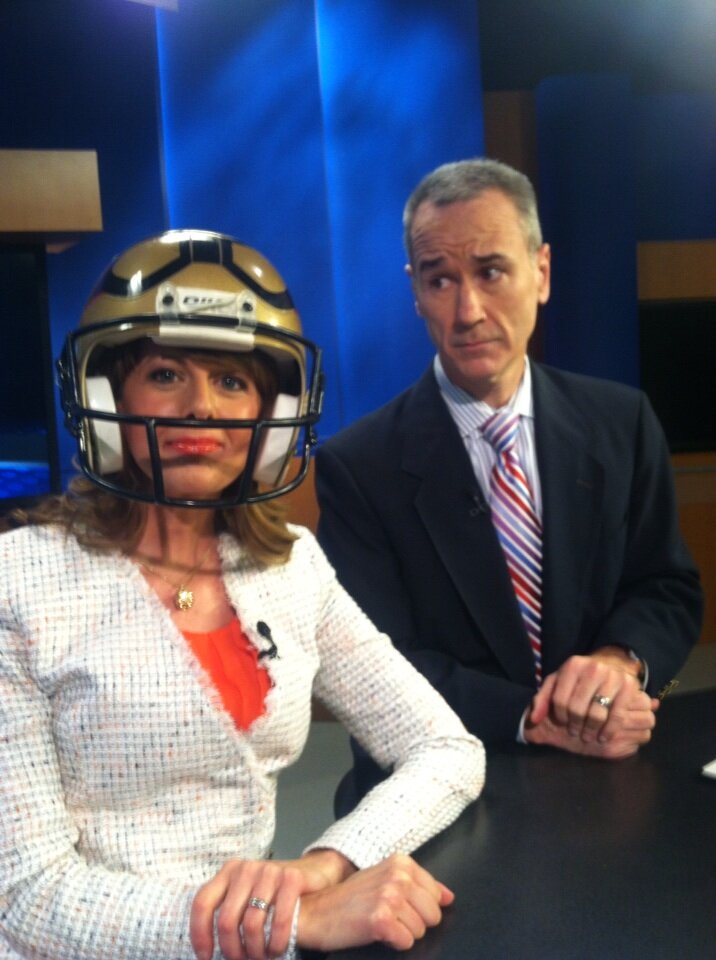 The Cyclone fan who's been seen in pictures nationwide shouting at Kansas coach Bill Self was out of line. However, it's an overreaction to say the fan should be suspended or banned. I don't believe that fan was physically going after Self in any way. Self himself said on his radio show it wasn't serious, and the "words weren't bad".  I think the fan was frustrated at what he saw as a lack of class from Kansas players, and the Kansas bench. He still should apologize to Self, and maybe he has privately. That would be enough. Move on…
Hilton was a powder keg after those bad calls and no calls. Emotions ran high, and Kansas players, who had heard an earful from Cyclone fans all night, relished the opportunity to taunt back. The whole scene brought out the worst in people, but who among us hasn't let frustration or jubilation lead us over the top?…
Still a shame what a dark turn that entertaining game has taken…
I like the Chiefs adding QB Alex Smith. He's not elite, but Smith's better than any other option the Chiefs had, and he's no doubt an upgrade. Andy Reid is pretty good with quarterbacks too. The Chiefs will win many more games…
People angry at Ed Wilson need to get some perspective. Ed is a nice guy who works hard, gets it right most of the time, and admits when he doesn't. However, Ed's not God, nor does he play God on TV. Therefore Ed can't predict the weather accurately 100% of the time. If he could, our lives would be less interesting…
NASCAR driver Michael Annett, Des Moines native, had successful surgery on his broken and dislocated sternum. My sternum hurts just thinking about that…
I intend to answer every email and request I receive. Unfortunately, I fall behind. It gets harder to keep up each year. If you asked me something and didn't get an answer, please poke me again at keith.murphy@who13.com  I welcome the reminder…