This is an archived article and the information in the article may be outdated. Please look at the time stamp on the story to see when it was last updated.
Ready for RVTV 2017? Take a look at the schedule so you don't miss out on any of this year's fun.
The action gets started on Monday, September 4th at Lake Panorama, and wraps up on Friday, September 8th in Ames.
Here are all the stops the Channel 13 crew will make this year: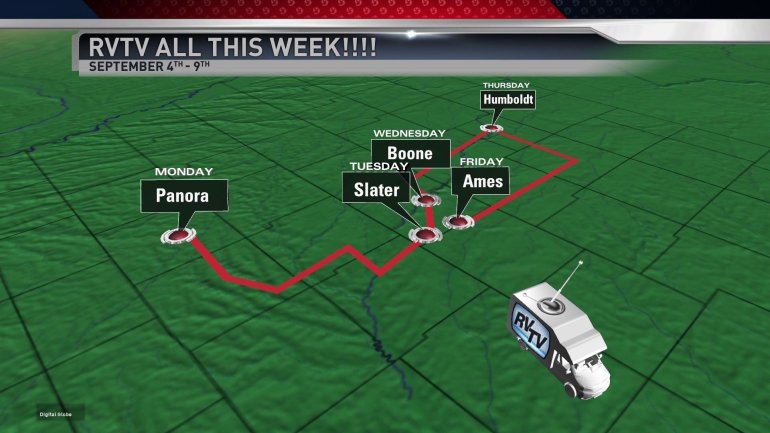 Monday, September 4th: Panora
Tuesday, September 5th: Slater
Wednesday, September 6th: Boone
Thursday, September 7th: Humboldt
Friday, September 8th: Ames
The annual Iowa vs. Iowa State football game will take place on Saturday, September 9th in Ames, with a kickoff time of 11 a.m.