This is an archived article and the information in the article may be outdated. Please look at the time stamp on the story to see when it was last updated.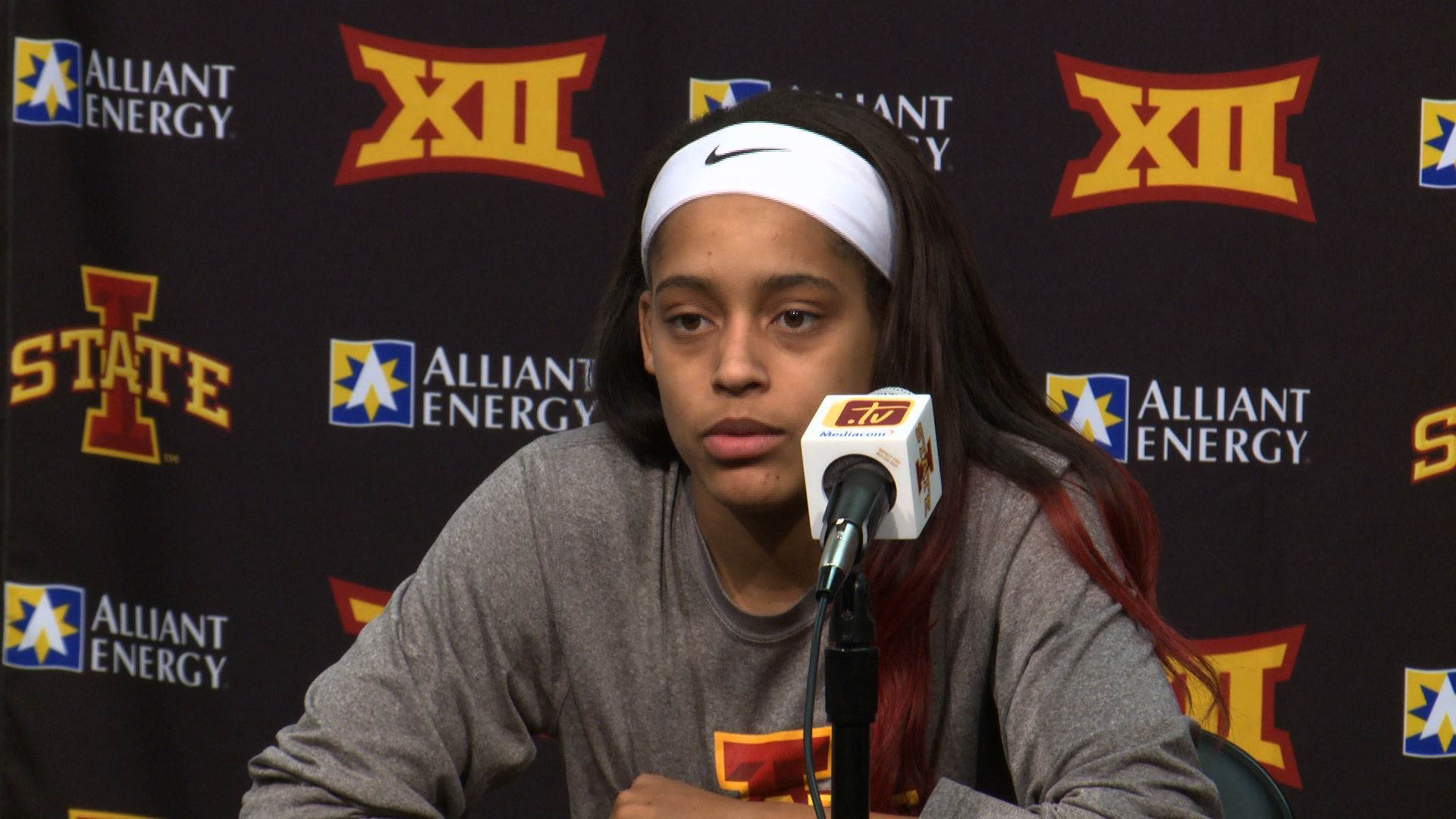 AMES, Iowa- Iowa State Women's Basketball Head Coach Bill Fennelly was certain Nikki Moody would not play in Sunday.   She had been missing practice all week with a bad ankle. The Cyclones pulled off a sweep of the 8th ranked Longhorn women on their home floor, Moody was the leading scorer, hitting the winning free throw.
In his Monday ISU News Conference Fennelly said after the shoot around in Austin, he was convinced she would not be able to go, due to that bad ankle. That was not the case, Moody came out ready to play.
"I was gonna play regardless," said Moody.  "Coach wanted to be cautious, we have a long week ahead."  The team has contests this week with Kansas and Oklahoma State.  "I told him, at the end of the day I'm going to play," said Moody.  Her coach did give her rest breaks in the game, so her ankle would not get too sore.
Late in the game ISU was down one point, Moody drove in to the basket,and drew a foul on Kelsey Lang.  She stepped to the line and hit two free throws, putting ISU up 57-56.  With 17.5 seconds Texas put the ball in bounds getting a 3 point shot by Brooke McCarty.  The shot was short, ISU got the rebound, and the win.
Coach Fennelly was asked about Moody stepping up.  "The way people are starting to guard us now, dribble penetration becomes more and more important," said Fennelly. "She doesn't shy away from the spotlight, to her credit," said Fennelly.  "She tried some shots at the end of the game to attach the basket, and got to the free throw line.
Moody led all scorers with 14 points, even though she went 3 for 11 from the field, but 7 for 9 from the free throw line.
Coach said his team is staying close to the end.  "Our team is doing the things they need to do to give themselves chances to win," said Fennelly. "You got to give them a lot of credit."