This is an archived article and the information in the article may be outdated. Please look at the time stamp on the story to see when it was last updated.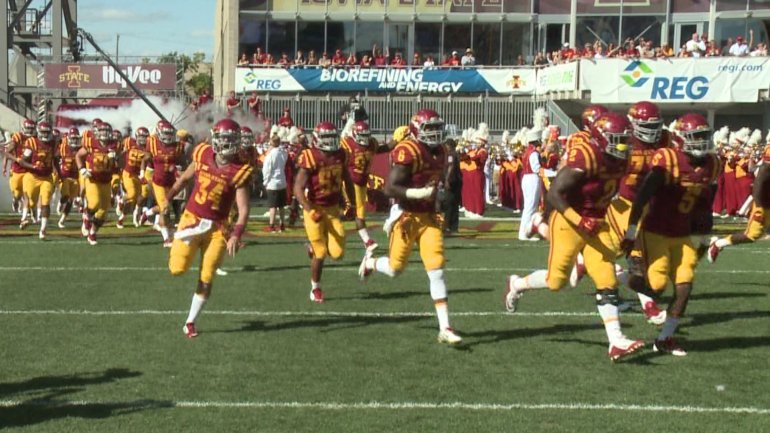 AMES, Iowa — Cyclones defensive end Dale Pierson and running back Mike Warren have been added to two award watch lists.
Pierson has been named to the Ted Hendricks Midseason Award Watch List. The award is in honor of college football's first three-time first-team All-American and is given to each year to the college football's top defensive end.
Pierson ranks 11th in the nation in sacks per game with 0.93, and 25th in tackles for loss per game with 1.4. He's also accumulated 27 tackles, an interception, and a forced fumble this season. His 10 total tackles for loss is the most for a Cyclone defensive lineman since Christopher Lyle posed 13 in 2009. Pierson is only two sacks short of the school's single-season record of 8.5, which is held by Shawn Moorehead.
Warren has been added to the Doak Walker Award Watch List, which recognizes the nation's best running back. He has given the Cyclone offense a much-needed boost since he was put into the starting lineup in Week 3 vs. Toldeo and leads all freshman in total rushing yards with 797,
Since Iowa State's matchup with the Rockets, Warren has posted the third-best average in the nation for rushing yards per game with 153.8. The Lawton, Oklahoma, native has four 100-yard rushing performances in his last five outings. He currently ranks 19th in country in both yards per game with 113.9 and yards per carry with 6.6.