This is an archived article and the information in the article may be outdated. Please look at the time stamp on the story to see when it was last updated.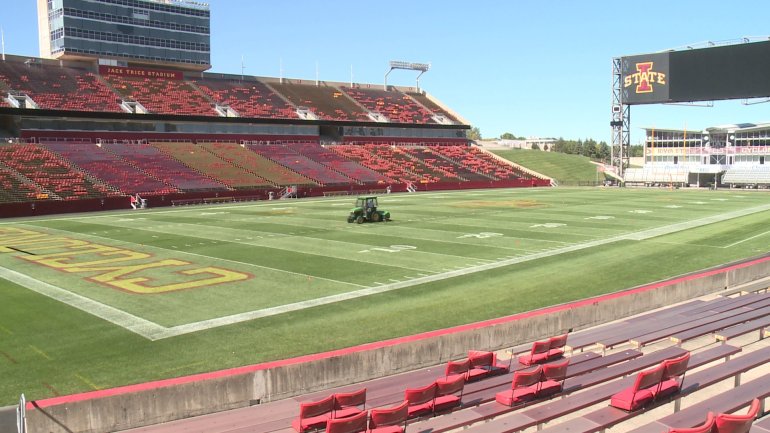 AMES, Iowa – An e-mail to Iowa State University athletic fans has outlined a few changes and upgrades to facilities.
The e-mail, from Athletics Director Jamie Pollard, highlighted the athletic and academic successes of many Cyclone student-athletes. It went on to provide information about initiatives the athletics staff is working on.
Cyclone football season ticket holders will be affected by a major switch up at Jack Trice Stadium. Coach Matt Campbell has requested that the Cyclones switch sidelines, because of "several significant competitive and operational issues." The changes are being implemented in the fall of 2017 and will include relocating seating areas for visiting fans, visiting band, and recruits and guests for the football players. The ISU band and student section will remain in the same location.
Pollard says the university will contact season ticket holders in January about relocation options for those who are affected by the change.
Among other things, Pollard also mentioned beginning fundraising to building a Sports Performance Center that would provide performance enhancing services, including nutrition, to student-athletes.