This is an archived article and the information in the article may be outdated. Please look at the time stamp on the story to see when it was last updated.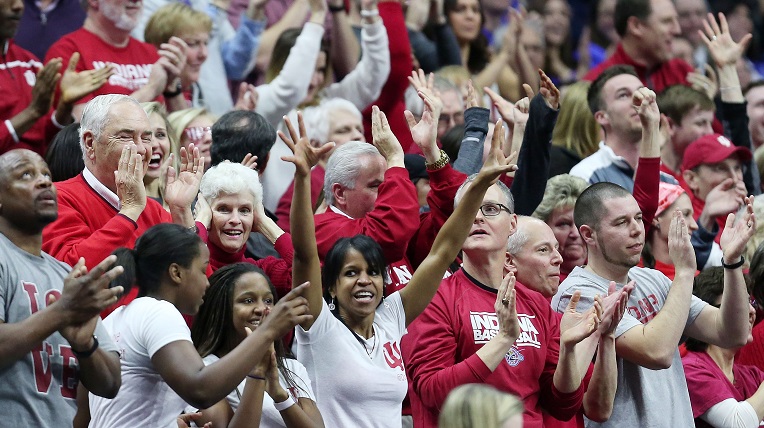 DES MOINES, Iowa — The first two rounds of the NCAA Tournament in Des Moines at Wells Fargo Arena has concluded.
On Saturday in the second round, No. 5 seed Indiana beat No. 4 seed Kentucky and No. 1 seed Kansas defeated No. 9 UConn.
"I also want to say that coming into Des Moines, this has been everything that we thought it would be, too," Indiana coach Tom Crean said after the Hoosiers' win. "This is a tremendous community, outstanding arena. It's been first class since the moment we landed at the airport. The people of Iowa have been wonderful. We haven't gone too many places, at least, I haven't gone too many places, but everybody we've seen has been very hospitable and everybody here at Wells Fargo has been fantastic. So really, really appreciate the way we've been treated in Iowa."
Both the Hoosiers and Jayhawks will now head to the Sweet 16, a place very familiar to the two historic college basketball teams.
Those four prominent teams matched up Saturday after each of them won on Thursday during a full day of first-round games at Wells Fargo Arena.
Thursday:
No. 9 UConn beat No. 8 Colorado, 74-67
No. 1 Kansas beat No. 16 Austin Peay, 105-79
No. 5 Indiana beat No. 12 Chattanooga, 99-74
No. 4 Kentucky beat No. 13 Stony Brook, 85-57
Saturday:
No. 5 Indiana beat No. 4 Kentucky, 73-67
No. 1 Kansas beat No. 9 UConn, 73-61