This is an archived article and the information in the article may be outdated. Please look at the time stamp on the story to see when it was last updated.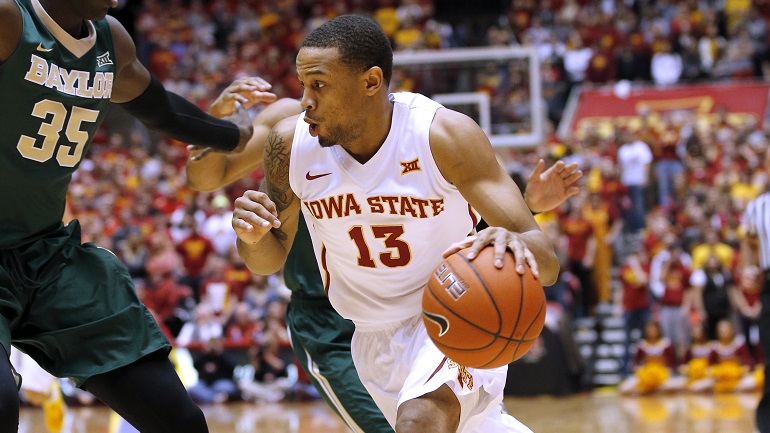 New information is coming out about the death of former ISU basketball player Bryce Dejean-Jones.
Dejean-Jones died after he allegedly broke into a Dallas apartment and was shot early Saturday morning. He was 23.
ESPN reports that an email that the apartment complex sent to its residents Saturday morning said the individual was "believed to be breaking into the apartment of an estranged acquaintance [but] inadvertently broke into the wrong apartment."
According to the Dallas Police Department, officers responded to an apartment located in the 2500 block of Bennett Avenue in regards to a shooting at approximately 3:20 a.m.
The resident of the apartment told police Dejean-Jones initially kicked open the front door and entered the residence. The resident called out to Dejean-Jones from the bedroom but didn't receive an answer, according to police.
The former ISU player allegedly proceeded to kick open the bedroom door and the resident fired his gun at him, police say. Dejean-Jones exited the apartment and collapsed in the breezeway after being shot. He was transported to a local hospital where he died from his injuries.
Dejean-Jones' agent, Scott Nichols, told CNN the player was in the Dallas area for his daughter's first birthday and to visit his girlfriend. It was the first time Dejean-Jones visited his girlfriend's new apartment, Nichols said.
According to Nichols, later that evening Dejean-Jones returned to the apartment but went to the incorrect room on the third floor, which was one floor below his girlfriend's fourth-floor residence.
Dejean-Jones played the 2014-15 season with the Cyclones under former head coach Fred Hoiberg after graduating from UNLV and also previously playing for USC.
He averaged 10.5 points and 4.7 rebounds in 33 games for Iowa State during his lone year with the team, which included 21 starts. Iowa State also made the NCAA Tournament and won the Big 12 Tournament championship in 2014-15.
Dejean-Jones signed a three-year contract with the Pelicans in February after joining the team on consecutive 10-day contracts. He started 11 of 14 games before undergoing surgery for a broken right wrist and missing the rest of the season, ESPN reports.
Police have not said whether any charges will be filed against the shooter,
CNN reports
.
But Texas is one of many of states that justifies the use of deadly force in certain cases when someone feels threatened in their home.
In recent years, some states — including Texas — have expanded that protection to any place a person "has the right to be."
Texas and 21 other states have also removed a stipulation that a person has the "duty to retreat" before resorting to force against an attacker, according to the National Conference of State Legislatures.