This is an archived article and the information in the article may be outdated. Please look at the time stamp on the story to see when it was last updated.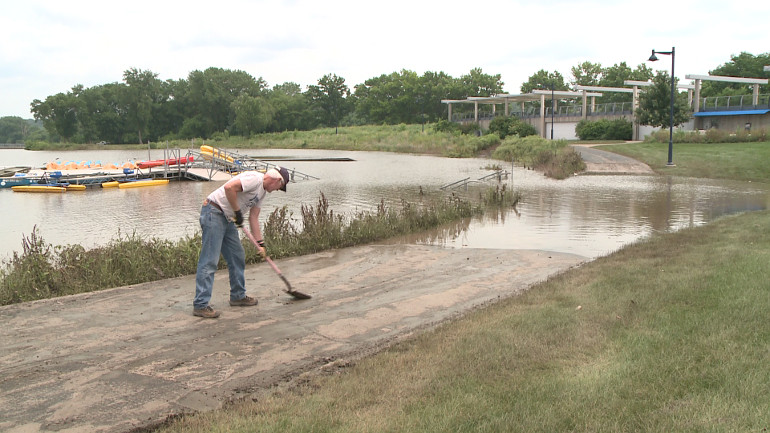 DES MOINES, Iowa — The help of volunteers means Gray's Lake Park should re-open earlier than originally thought, but officials a little more assistance is needed.
When the Raccoon River flooded last week it left muck and debris all over the park.
"Just a real, real mess. Mud, debris, trash, sticks, tall trees everywhere," says Des Moines Parks & Rec Director Ben Page.
Page says now that the water has receded, volunteers have been helping city crews clean the area.
He says they've had about 40 to 50 volunteers a day helping clean up the park following flooding. He says if they get enough volunteers Thursday, most parts of the park will be able to re-open Friday.
"It was important to us to work overtime to get all the volunteers out here to get it open for Friday, Saturday and Sunday even if it`s a soft opening where not everything will be available."
Page says the beach will remain closed until sometime next week, after water testing can be completed and it is determined safe.
Volunteers are asked to report at any time Thursday to the Terrace Building at the southwest corner of the lake. City crews will supply rakes, shovels and collection bags for volunteers.
Gray's Lake is the most heavily-used city park in the state of Iowa.