This is an archived article and the information in the article may be outdated. Please look at the time stamp on the story to see when it was last updated.
MidAmerican Energy says construction is underway on all five of its new wind turbine sites in Iowa.
The sites are in Grundy, Madison, Marshall, O'Brien and Webster counties. Officials say the O'Brien County site will create the most energy and Madison County's site the least.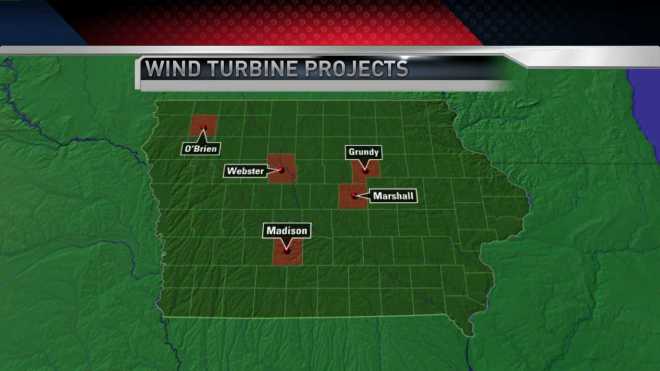 Once all the sites are complete there will 448 more wind turbines in Iowa. Siemens Energy has been chosen to provide the wind turbines for the project. All of the blades for the turbines will be built at the Fort Madison facility.
The combined projects are part of the largest wind energy expansion in Iowa's history.