This is an archived article and the information in the article may be outdated. Please look at the time stamp on the story to see when it was last updated.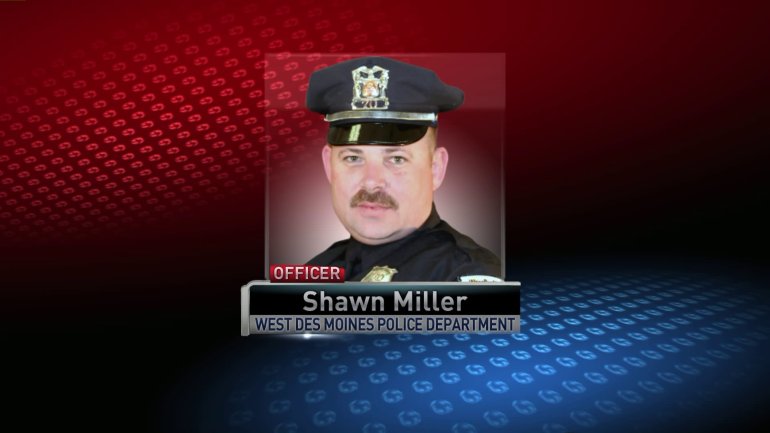 WEST DES MOINES, Iowa — Police in West Des Moines have set the date to honor a fellow officer.
Officer Shawn Miller was killed on August 3rd as he was riding his motorcycle and a car turned in front of him.
Miller had been with the department since 1990. He was just about to be promoted to sergeant when he died.
Monday, the department is following through with that promise. The title will be awarded to Miller posthumously, with a ceremony during the West Des Moines city council meeting.
That begins at 5:30 at City Hall.