This is an archived article and the information in the article may be outdated. Please look at the time stamp on the story to see when it was last updated.
WAUKEE, Iowa — New data shows more than 8,000 people use the Grand Prairie Trail Parkway interchange in Waukee every week.
City leaders say those that number will increase as the Kettlestone Project continues to develop. The project will be made up of residential, retail and commercial space.
City leaders say it will take decades to complete, but the Kettlestone's first retailer Kum and Go opened for business Friday.
Since Grand Prairie Parkway opened back in 2014, the lot sat empty. So those who drive on the road often are welcoming the change.
"I've been kind of watching, and yesterday I saw the, 'Now Open' signs. We were heading out of town to Minneapolis and I was like, let's try out the new Kum and Go," said Melinda Davis.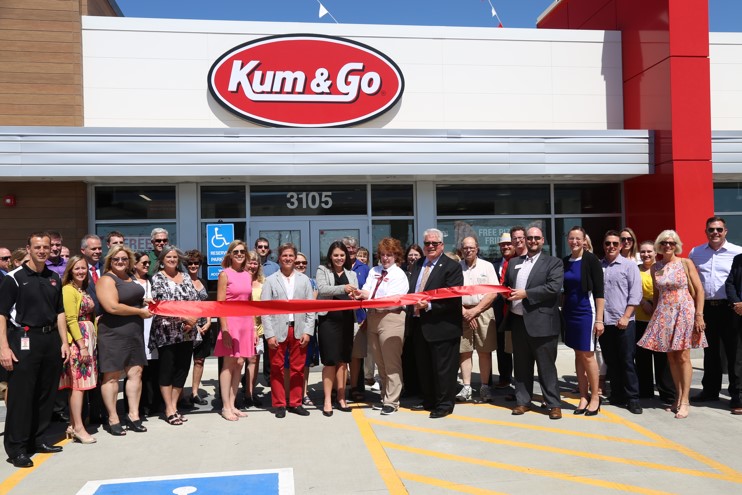 The gas station sits just off the exit ramp of the Grand Prairie interchange. Waukee city leaders say this is only the beginning of massive developments for the Kettlestone Project.
But you'll have to be patient. The project will take about 30 years to complete and areas will be developed in phases.
The next time we will see any new development along Grand Prairie will likely be in two to three years.
"Historically if you look at an interchange off of an interstate like this, you`ll see convenient stores, which are usually the first things that happen. You may see some fast food restaurants, you may see hospitality. Businesses that can service off of the interstate traffic are the first ones you'll see," said Dan Dutcher, Economic Development Director for the city of Waukee.
City leaders say once that is filled in then we'll start to see shopping areas and upscale restaurants.
But to give some perspective of how long this project will take the Waukee interchange took more than 12 years to plan and it opened six months ago.
Artist rendering of Waukee's Kettleston development.

Kettlestone's Design Standards encourage developers to be pedestrian/cyclist-friendly, aiming to let walkers/riders get to anything in Kettlestone without the use of a car. (Photo Courtesy: City of Waukee)

The Kettlestone Land Use Standards are based upon those established in the Kettlestone Master Plan adopted by city officials in June 2014 (Photo Courtesy: City of Waukee)

Ponds surrounded by vibrant greenways will be easily accessible by trail on either side of Grand Prairie Parkway. (Photo Courtesy: City of Waukee/Cameron Stotz)