This is an archived article and the information in the article may be outdated. Please look at the time stamp on the story to see when it was last updated.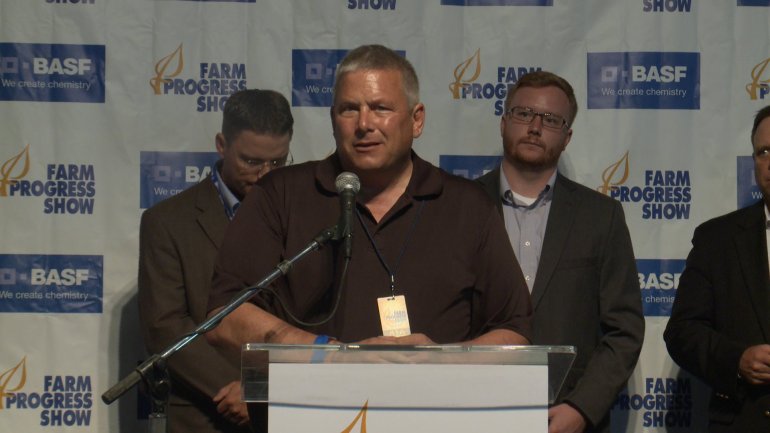 BOONE, Iowa — The Farm Progress Show turned its focus to water quality Tuesday near Boone.
Iowa Secretary of Agriculture Bill Northey says there's no shortage of people trying to improve the state's water. He says each year more farmers are using things like cover crops or saturated buffer strips to keep chemicals out of lakes and rivers.
Northey says the Iowa Water Alliance, made up of the Iowa Corn Growers, the Iowa Soybean Association, and the Pork Producers is working to help farmers do more to improve Iowa's water quality.
"So we do need, I would argue, public resources for that. I`m very hopeful that we`ll see some good conversation at the Iowa Legislature this next year. But I would say the leveraging of private dollars and the engagement of producers, in a way that they can see real value to that investment, is a big part of what we`re all about here," says Northey.