This is an archived article and the information in the article may be outdated. Please look at the time stamp on the story to see when it was last updated.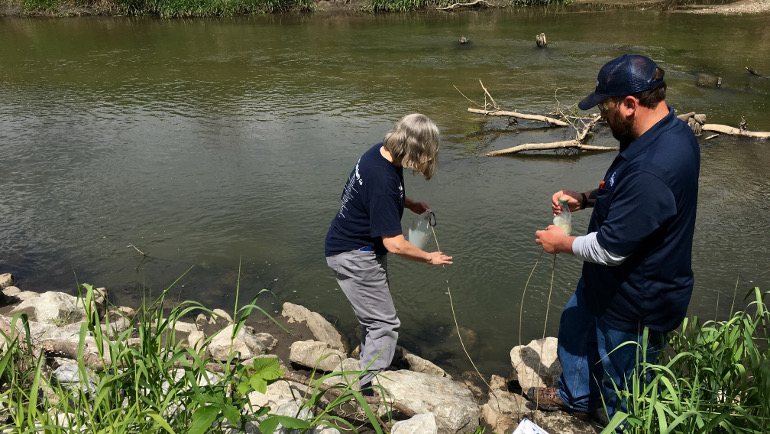 DES MOINES, Iowa – More than 30 volunteers in Polk County are collecting a "Snapshot" of Des Moines' water quality.
The Polk County Water Monitoring Snapshot is a bi-annual event dedicated to advancing clean water in Iowa. Volunteers from urban and rural communities in Central Iowa are gathering in Des Moines Wednesday to collect water samples from over 70 sites located on rivers, streams, lakes, and ponds throughout Polk and eastern Dallas County.
The sampling equipment is provided by the DNR IOWATER program, and the samples will be sent to Des Moines Water Works' lab for analysis and uploaded into the IOWATER Volunteer Water Monitoring Database.
"Before the Snapshot, there was very little information about water quality in the small streams and ponds in the greater Des Moines area," said Susan Heathcote, Director of the Iowa Environmental Council Water Program. "We couldn't answer questions like, 'How does our water compare to other counties and neighboring states?' and 'How has our water quality changed over time?' Now, we can compare data from year-to-year, measure success, and use that data to inform efforts to improve water quality."
The sampling program was started in 2004, and Heathcote says 12 years has now given the group a long range of data to look at and compare water quality levels over time.
"But because we've been doing this now for 12 years, we've got lots of snapshots," she said. "And so, you can take all those snapshots, and you can add them together, and it's like a mural. We can see the changes in the water quality that we've had over time; we can see how the water quality is different in our spring sampling versus our fall sampling."
Heathcote admits, water quality can be affected by a number of variables, including whether it's a dry or wet season; having 12 years of samplings allows the group to compare water quality levels across wet seasons, as well as levels across dry seasons, to get an accurate portrayal of how Des Moines' water quality has changed throughout.