This is an archived article and the information in the article may be outdated. Please look at the time stamp on the story to see when it was last updated.
EAST CLEVELAND, Ohio — A father of one of the women killed by an Ohio serial killer attacked the killer in court Thursday.
Michael Madison is convicted of killing three women and wrapping their bodies in garbage bags. He had just been sentenced to death and victims' family members came up to speak.
When Van Terry, father of Shirellda Terry, came up, he said, "I guess we are supposed to find it in our hearts to forgive this clown… who has taken my child."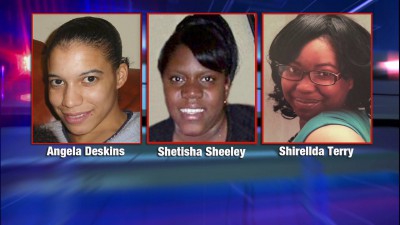 He then he turned around and jumped on Madison. Authorities and other people inside the courtroom grabbed him and took him out.
Channel 13's sister station Fox 8 captured the incident.
Madison was found guilty of killing 38-year-old Angela Deskins, 28-year-old Shetisha Sheeley and 18-year-old Shirellda Terry. Their bodies were found in July 2013 near an apartment building where Madison lived.