This is an archived article and the information in the article may be outdated. Please look at the time stamp on the story to see when it was last updated.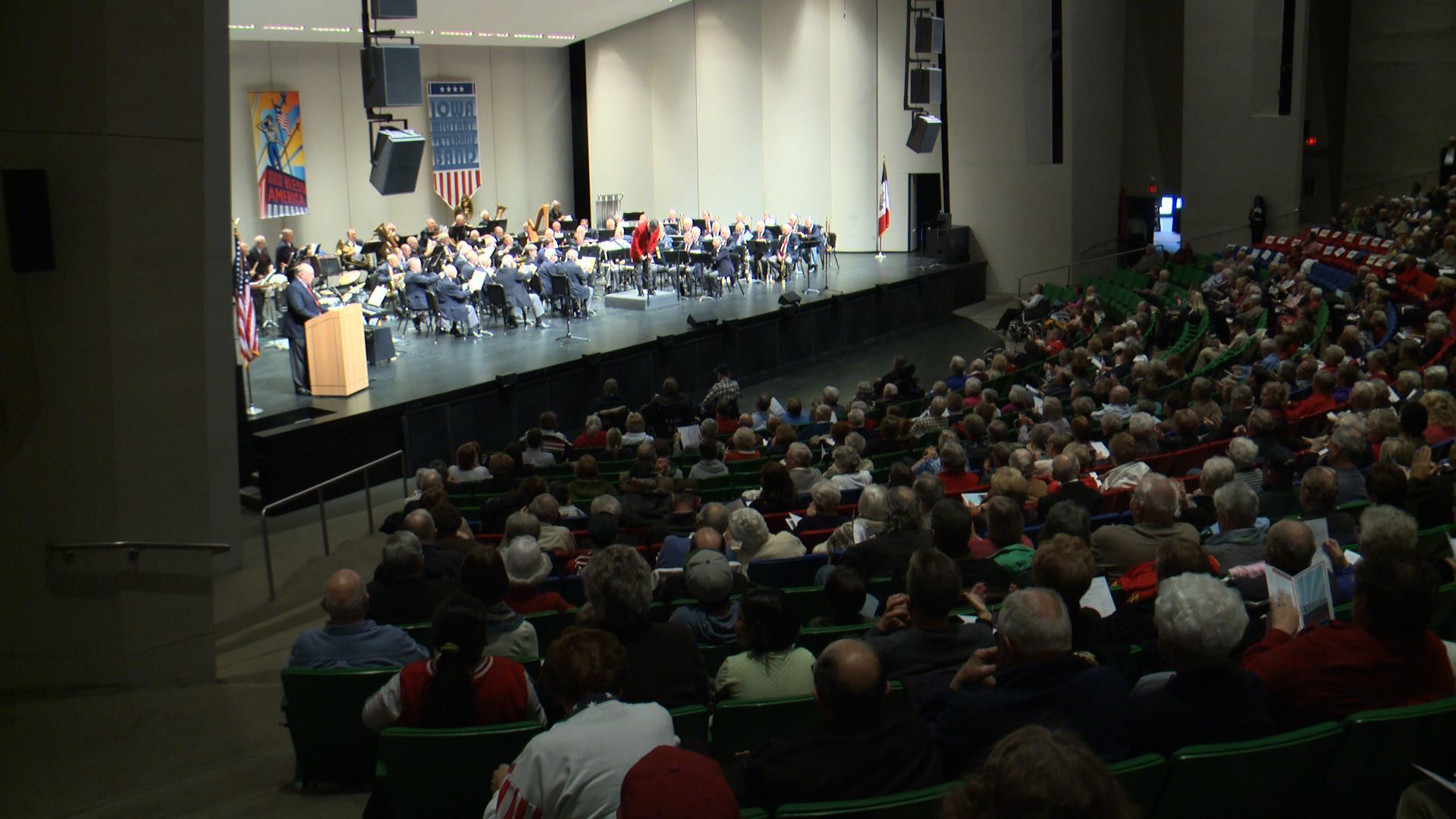 DES MOINES, Iowa- They come from all across Iowa to play in the Iowa Military Veterans Band. Kicking off Veteran's Day week the Band played a Star-Spangled Salute of music to honor Iowa's military veterans.
"It's out desire to honor all the veterans that were from Iowa," said James Goodwin of Runnells who conducts the Band. "We really want each one of them to feel their contribution to the country was worthwhile."
The group played at the Des Moines Civic Center which is the biggest concert of the year for the Band.  85 musicians make up the band, and they come to Des Moines from all corners of the state, and make up all branches of the military.
"They're really good, and they enjoy playing together," said Goodwin.  "Fine musicians in the band, that's for sure."  Goodwin also said. "Some are professional musicians, some play as a hobby, some played in military bands."
The group functions with a board of directors and each year has a fund raising effort. It began in 1996 with the dedication of the World War II Memorial. That performance went over so well, the Iowa Military Veterans Band has continued.