This is an archived article and the information in the article may be outdated. Please look at the time stamp on the story to see when it was last updated.
URBANDALE, Iowa — The three officers involved in a hotel shootout in February have been cleared of charges.
Officers were dispatched to the Holiday Inn at 4800 Merle Hay Road about 4 a.m. on Feb. 13 after authorities were notified of a drug complaint.
After entering the lobby, officers confronted three people and a scuffle began with one of them. The person in scuffle was in possession of a handgun and fired it during the incident.
Officers returned fire and the individual was hit. He later succumbed to his injuries. The victim was identified as 29-year-old Ali Eisa Abdalla Yahia, of Des Moines.
The  officers were identified as  Sgt. Jeff Casey, Officer Anthony Brooks and Officer Justice Weaver.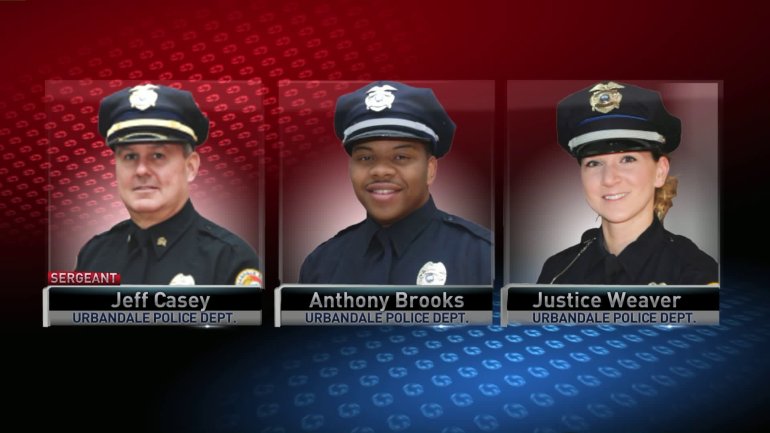 The Polk County Attorney's Office said Wednesday the Grand Jury review of the shooting returned no indictments.
The Urbandale Police Department completed its internal investigation, which found the officers were following departmental policies in their use of force.
After Yahia was killed, Des Moines police tied him to a murder investigation. Police say blood evidence proves Yahia beat and stabbed 71-year-old Jean McNeeley to death in January.