This is an archived article and the information in the article may be outdated. Please look at the time stamp on the story to see when it was last updated.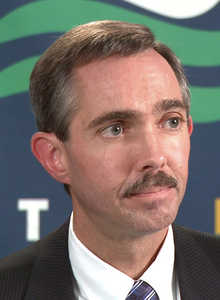 (Photo courtesy: Wichita Eagle)
Urbandale's City Manager Robert Layton looks like he's about to take on ten times the work. I wonder if he'll get ten times the pay. O.K., probably not. The Wichita Eagle newspaper says the city council there approved Layton to become that city's new city manager. Layton would oversee about ten times as many city employees and be responsible for about ten times the budget. Here's the story.