This is an archived article and the information in the article may be outdated. Please look at the time stamp on the story to see when it was last updated.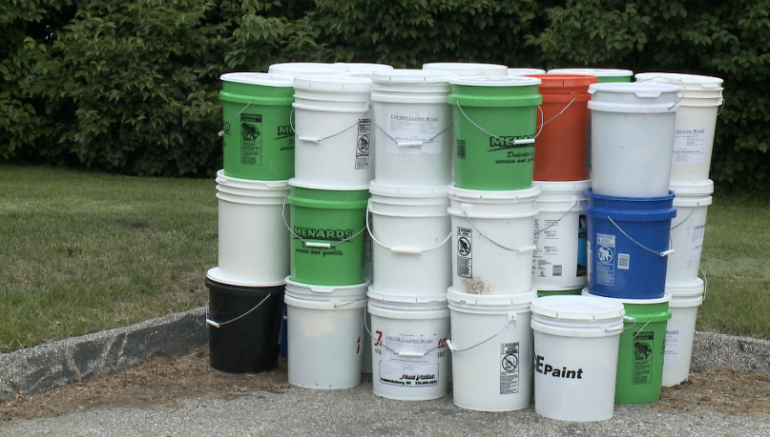 URBANDALE, Iowa – If you're still dealing with flood damage or clean-up, a church in Urbandale wants to help.
The United Methodist Church in Iowa Disaster Response Coordinators have left about 200 flood clean-up buckets available for residents affected by recent flooding at Walnut Hills United Methodist Church. Located at 12321 Hickman Road, behind Stu Hanson's Dodge dealership, you'll find a stack of buckets by the garbage dumpsters. The buckets include a number of items to help you with flood clean-up, including gloves, trash bags, Pinesol, soap, sponges, a laundry line with hangers, and bug spray.
"We've had some sitting out here, probably at least 50 of them, and they were already gone," said Pastor Beverlee Bell. "We'll restock them again, too, if they run out and people need more."
The clean-up kits are free, and you don't need to return anything. Walnut Hills United Methodist Church says it just wants to provide this service to the community. The buckets will remain outside the church until they are all gone.