This is an archived article and the information in the article may be outdated. Please look at the time stamp on the story to see when it was last updated.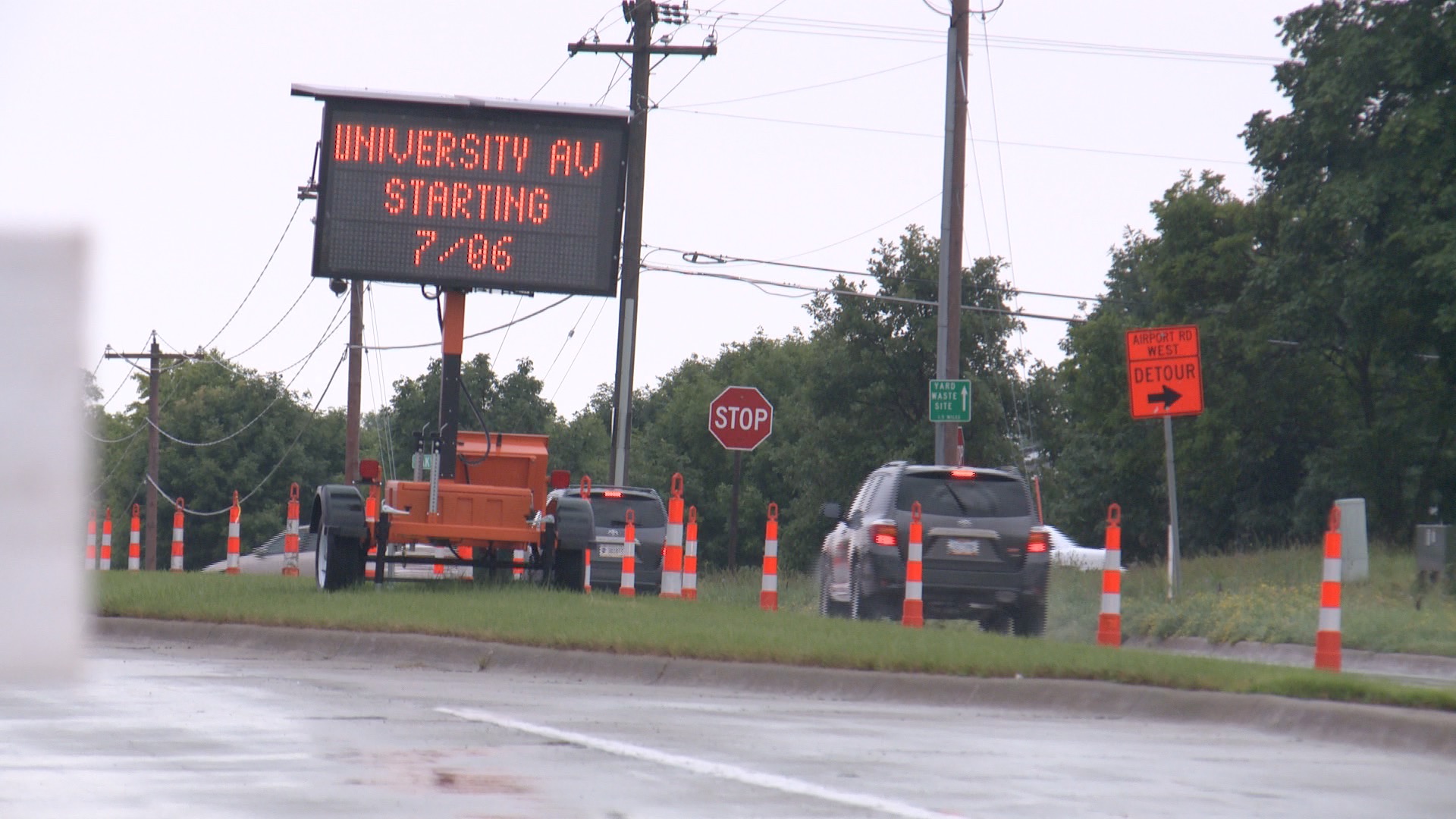 AMES, Iowa- Two major roadways in the City of Ames will be under construction starting this week.  Airport Road at University will be closed starting Monday, as University Boulevard will be extended to serve the expanding ISU Research Park.  With that extension, 3 roundabouts will be installed. The project has been delayed by wet weather.
Also this week Lincoln Way from Elm Avenue, just west of Grand traffic will be all in the southbound lanes as there is utility work, and resurfacing under way. The construction zone goes west as far as University. That work is set to begin on Tuesday. Once the phase one north side of the road is paved, the traffic will be shifted to the north, and work will begin on the south.
Another Ames street will be closed longer than planned due to wet weather.  24th Street between Hayes Ave. and the railroad tracks, will be closed this week, with a possible opening on July 10th.