This is an archived article and the information in the article may be outdated. Please look at the time stamp on the story to see when it was last updated.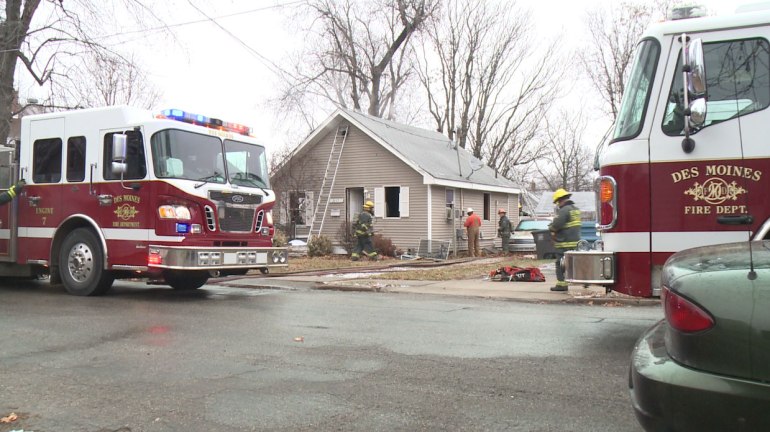 DES MOINES, Iowa – Two dogs were killed in a house fire Saturday morning in Des Moines.
Emergency crews responded to the home, located in the 3100 block Columbia Street, at about 9:30 a.m. Saturday after a witness reported smelling and seeing smoke coming from the residence.
Firefighters found flames and heavy smoke in the back of the home. They entered the structure and were able to quickly extinguish the fire.
The home owner was not home at the time of the fire, but two dogs were inside and didn't make it out.
"I broke down then. I have dogs and almost everyone in the neighborhood has dogs so that was hard for me. They couldn't save them. There was too much smoke inhalation, so the fire must have been going for a while," said Robyn Berry, a neighbor.
Investigators say the fire started in the kitchen but aren't sure how.
In a bizarre twist, the home owner arrived while fire fighters were putting out the flames. Authorities say she was arrested after she allegedly began spitting at emergency officials. She was charged with disorderly conduct.
Investigators say the fire isn't suspicious and haven't said if they home owner had anything to do with it.