This is an archived article and the information in the article may be outdated. Please look at the time stamp on the story to see when it was last updated.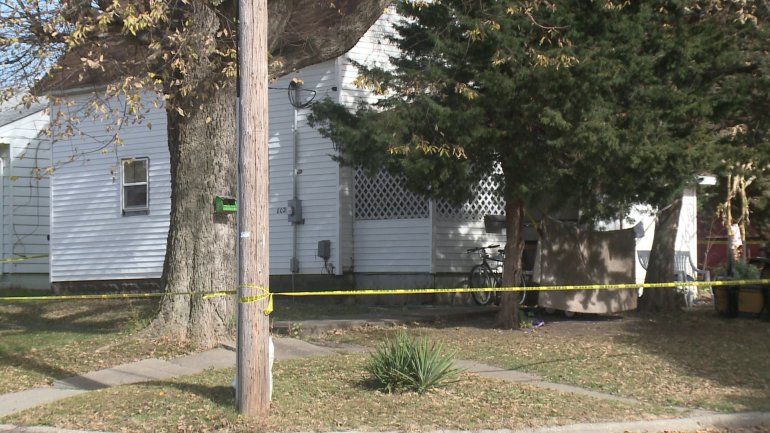 PERRY, Iowa – Police have detained and are questioning a person of interest in a double homicide in Perry that left two dead and one critically injured. Investigators are expected to release more information on the case Monday.
The Perry Police Department responded to a double homicide report at 802 6th Street in Perry at approximately 7:48 p.m. Saturday night. When law enforcement arrived, they say they discovered three victims; two did not survive, while a third was transported by air ambulance to Methodist Hospital in Des Moines.
Names are not being released at this time, pending autopsy results and notification of relatives.
The Iowa Division of Criminal Investigation and the Dallas County Sheriff's Office are assisting in the investigation. A blue Honda Pilot was sought in connection with the crime, and law enforcement say a person of interest tied to this vehicle has been detained and questioned.
Officials say there is no immediate danger to the general public in regards to this incident. But for Sue Heimerman, who lives just down the street, it's a spooky sight to wake up to.
"I guess it's kind of a shock, and it's kind of scary, too," she said. "Especially since, I don't know, I live so close! Because my son had called, from Montana, wanting to know if I was okay. And I said, 'Yeah, why?' and he told me he had seen it on Facebook."
Another neighbor, Andrew Stout, says he hasn't seen anything like this in his 30 years living in Perry.
"It's scary, I mean, that it's happened so close," he said. "You know, I raised three kids here, and all that time, nothing happened. You know? They'd go in and out, and this supposedly happened at 8 o'clock at night. You know, it's so close to Halloween, kids could have been trick-or-treating."