This is an archived article and the information in the article may be outdated. Please look at the time stamp on the story to see when it was last updated.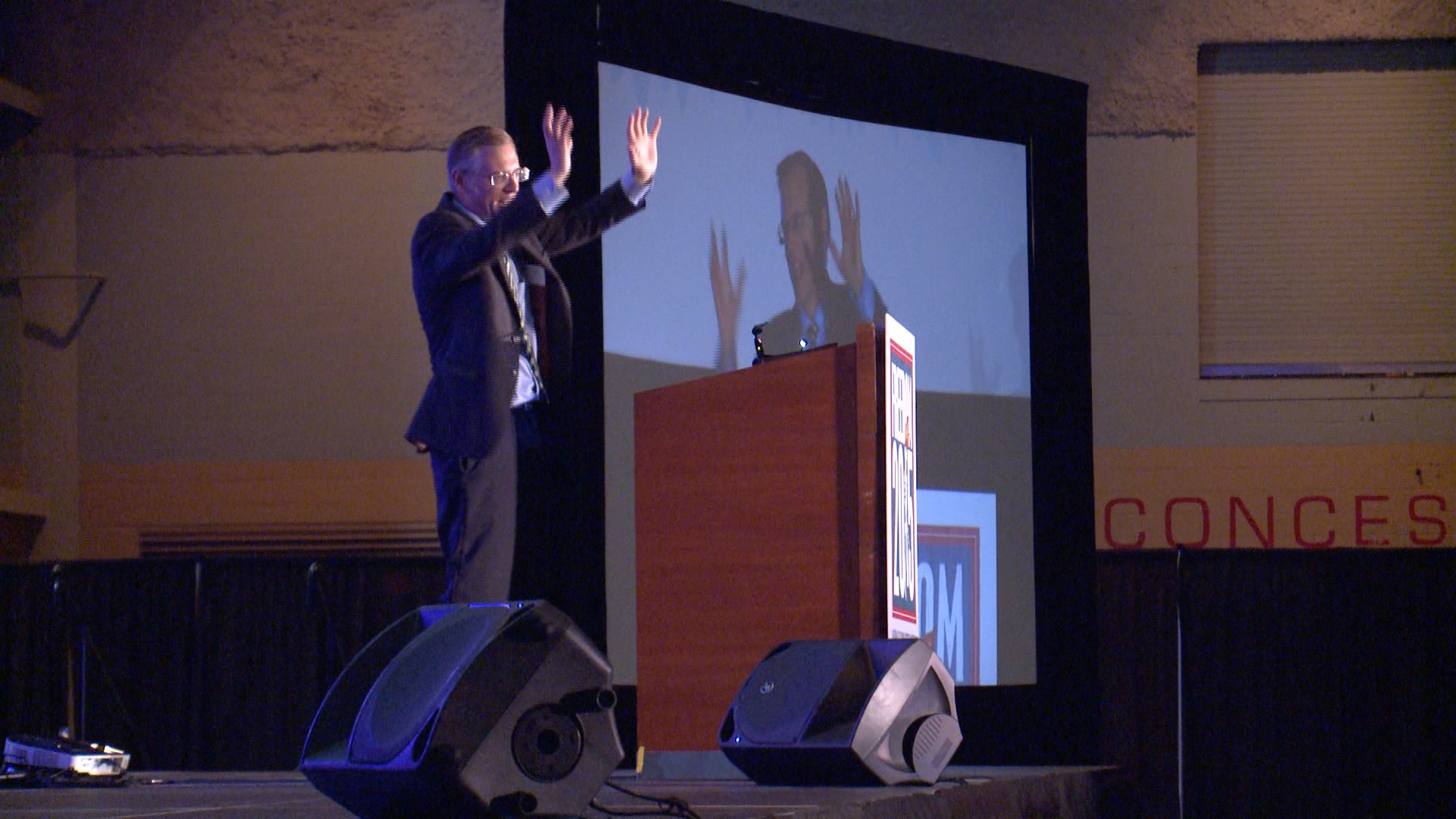 DES MOINES, Iowa- Two conferences dealing with religious freedom are underway in Des Moines this weekend.
The National Religious Liberties Conference, called Freedom 2015, is meeting in Des Moines Friday and Saturday, drawing over 1600 Christians from around the country.
Conference attendees are concerned over cases like that of Kim Davis, the Kentucky County Clerk who went to jail for refusing to issue same-sex marriage licenses. Locally, Richard and Betty Odgaard were forced to close their Gortz Haus Gallery, after the Iowa Civil Rights Commission ruled they should allow a same-sex wedding in their facility, which was against their faith. They are speaking at the conference.
"Christians don't have the ability to pray in public places as in football fields, not able to pray in city council meetings, not able to put Christmas displays up in homes," said Kevin Swanson, organizer of Freedom 2015. "You have sort of rising opposition to Christians."
The conference is sponsored by 12 evangelical organizations, including American Family Association, Liberty Institute, Samaritan Ministries, and Generations.The conference will address religious liberty in the military, medical care, parenting, education, and the workplace.
"We want to encourage Christians in their homes, churches, and workplaces by helping them understand the freedoms that are theirs by the grace of God, and the law of the land," said Kevin Swanson, who is a Freedom 2015 Organizer. "Over the past few years we've seen a marked erosion of the religious liberties that were the bedrock of the founding of our country."
Another conference gets under way on Saturday America's First Freedom 2015: A Civil Conversation, will be Saturday from 10-12pm at the State Historical Building. This will be a panel discussion addressing religions freedom.
"These two events could not be more different," said Donna Red Wing, Executive Director of One Iowa. "Freedom 2015 embraces a perversion of America's first freedom and encourages bias and prejudice, religious liberty is not and should never be discriminatory."
Featured speaker at the America's First Freedom 2015 will be Rev. Dr. C Welton Gaddy, who is the former director of Interfaith Alliance in Washington DC. Also on the panel, State Senator Matt McCoy,Connie Ryan Terrell of Interfaith Alliance of Iowa, and Jeremy Rosen of ACLU of Iowa.
"We don't believe that religious liberty should be used as a weapon, against anyone," said Red Wing. "It shouldn't be used to discriminate against anyone, it is the freedom for and the freedom from religion."