This is an archived article and the information in the article may be outdated. Please look at the time stamp on the story to see when it was last updated.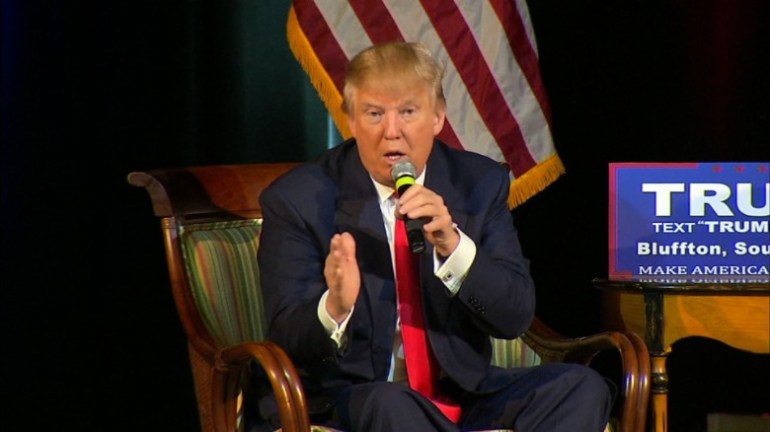 BENTONVILLE, Arkansas — Donald Trump on Saturday accused Florida Sen. Marco Rubio of stealing from the Florida Republican Party and suggested Rubio should have been "indicted" for using a state party American Express card for personal expenses.
"Rubio stole from the Republican Party," Trump said of Rubio, with whom he has recently engaged in a public war of words.
Rubio used a corporate American Express card that the Florida state GOP entrusted to him during his time as a Florida state lawmaker for thousands of dollars in personal expenses, which he later reimbursed.
In November, Rubio released nearly two years of statements for the card, hoping to put to rest any lingering questions of impropriety.
Trump suggested on Saturday that Rubio only reimbursed the funds after he was caught.
"For some reason, he didn't get indicted. Why didn't he get indicted?" Trump asked.
And then Trump pointed to New Jersey Gov. Chris Christie, a former U.S. attorney, who endorsed Trump on Friday and joined him for Saturday's rally at an airport hangar here.
"Chris Christie would've indicted him so fast," Trump said.
Joe Pounder, a spokesman for Rubio, dismissed Trump's allegations in a statement to CNN.
"Donald Trump is nothing but a con man who will say anything to defraud the American people like he did at Trump University, taking four businesses into bankruptcy or hiring foreign workers over Americans," Pounder said. "The crowd at Trump's event wasn't applauding and the American people aren't either."
CNN's Eugene Scott contributed to this report.