This is an archived article and the information in the article may be outdated. Please look at the time stamp on the story to see when it was last updated.
The trial for an Iowa man who allegedly raped and murdered a little girl has been delayed.
Casey Frederiksen's trial has been moved from May 6th to September 15th.
Frederiksen is charged with first degree murder and first degree sexual abuse in the death of five-year-old Evelyn Miller in 2005. Prosecutors charged Frederiksen with the crime in the fall of 2012.
Frederiksen was the live-in boyfriend of Evelyn's mother Noel, and the child was left in his care the last night she was seen alive. Her body was found along the bank of the Cedar River, not far from where she lived in Floyd, five days after she disappeared.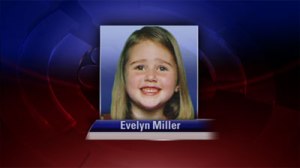 The trial has been moved from Floyd County to Hamilton County because of pre-trial publicity.
Frederiksen was convicted of possessing child pornography in 2006. The porn was discovered during the investigation into Evelyn Miller's murder.