This is an archived article and the information in the article may be outdated. Please look at the time stamp on the story to see when it was last updated.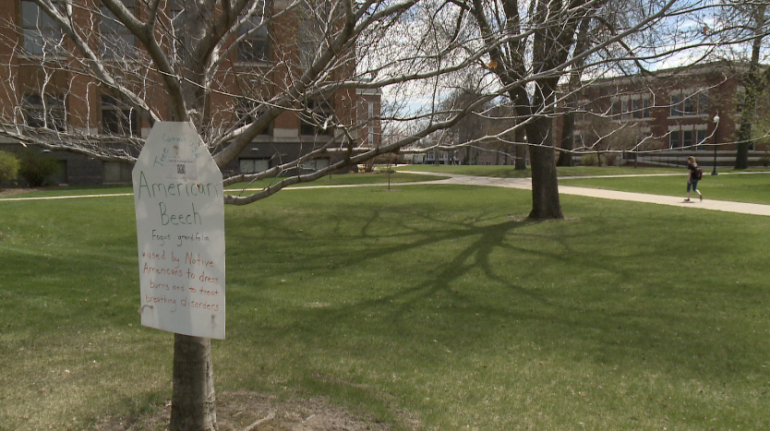 DES MOINES, Iowa – No, those aren't price tags on the trees throughout Drake University's campus. They're an effort to educate students and faculty on the benefits trees give that might not be seen on a surface level.
Drake University partnered with Tree Campus USA to place tags on 25 of its 1,500 trees throughout campus. These tags list the tree's name, its heritage, background on how it's been used by different cultures over time, and what monetary or environmental benefits it can bring.
"We do have some tags that have the worth of the tree," said Jeff Bosworth, grounds manager for Drake University. "For example, across campus we have a large oak tree. A mature oak tree will intercept 6,000 gallons of storm run-off a year. So, things like that, that educate the students, and maybe benefits of the trees that they might not think of."
https://twitter.com/DrakeUniversity/status/588132714412400641/photo/1
The tree tags will remain on the trees for the remainder of the week. Thursday, the school with celebrate Arbor Day by planting trees across campus.