This is an archived article and the information in the article may be outdated. Please look at the time stamp on the story to see when it was last updated.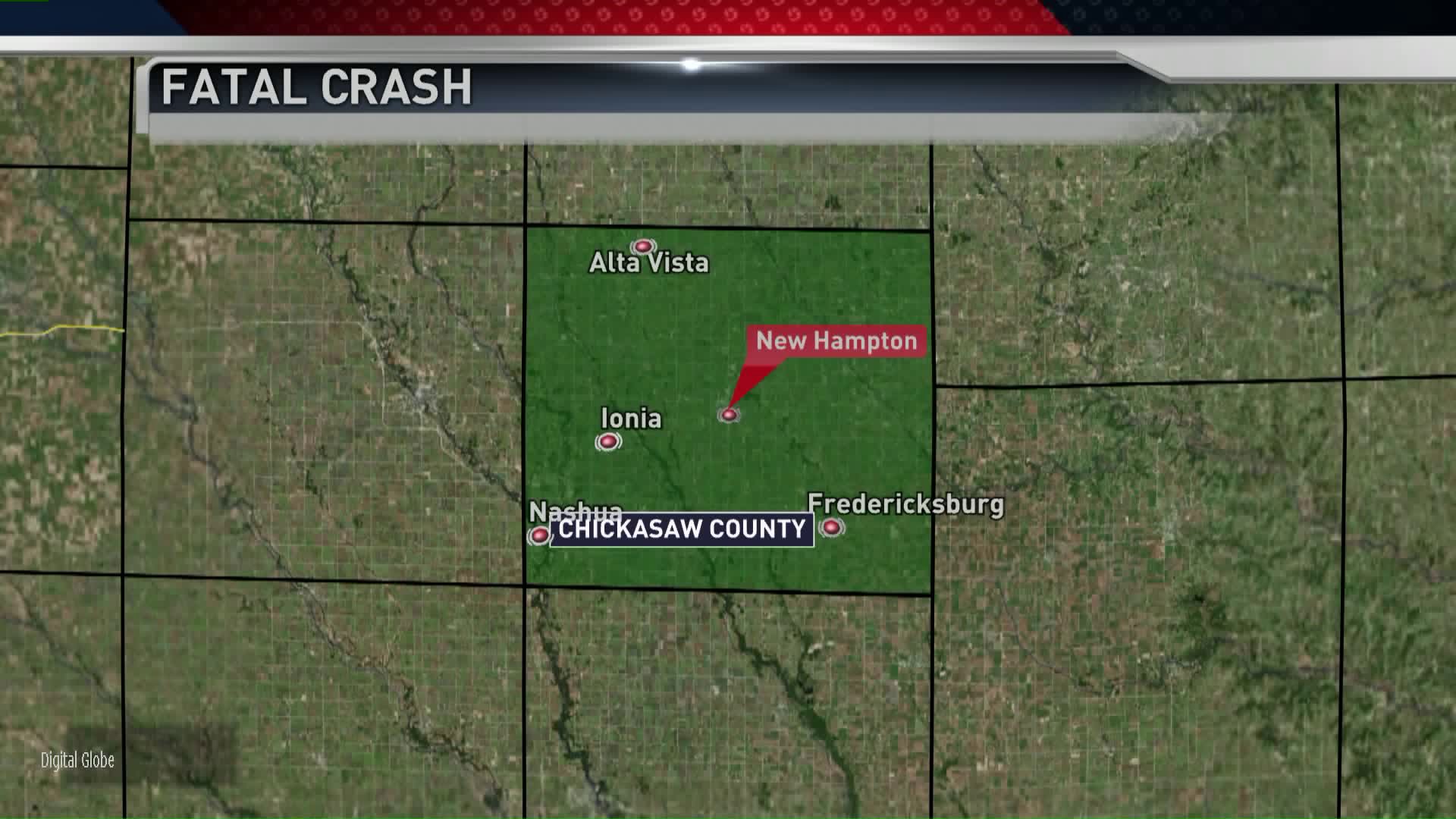 CHICKASAW COUNTY, Iowa — Three people were killed in an accident in Chickasaw County Tuesday night.
The accident happened at the intersection of Highway 63 and 240th Street, just south of New Hampton, around 6:15 p.m.
The Iowa State Patrol says a car driven by 22-year-old Bertha Smith was traveling westbound on 240th Street and failed to yield to a northbound semi. The car was broadsided and one of the people in the backseat was ejected.
Three passengers were pronounced dead on the scene: 25-year-old Devin Gordon, 24-year-old Latorris Duffie, and 29-year-old Keith Demry. Smith and another passenger were injured and transported to the hospital.
The driver of the semi was not injured.