This is an archived article and the information in the article may be outdated. Please look at the time stamp on the story to see when it was last updated.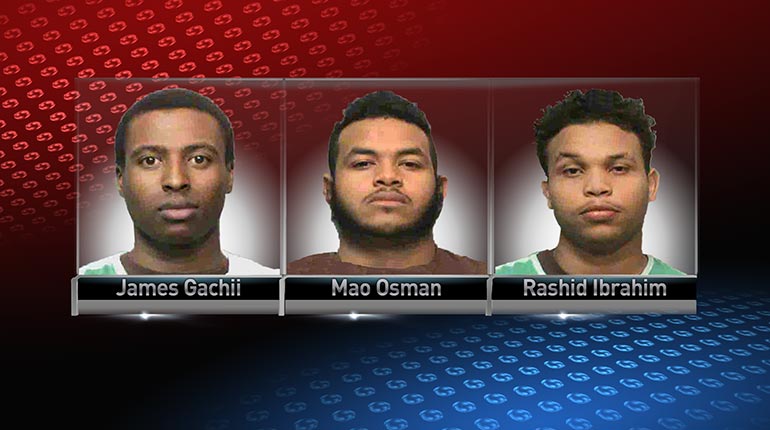 ALTOONA, Iowa — Three people have been arrested in connection with a string of home burglaries in Altoona that started in October of 2014.
Twenty-three-year-old James Gachii of Altoona is charged with three counts of 2nd degree burglary and one count of unauthorized use of credit card. Mao Osman and Rashid Ibrahim, both 18 and from Des Moines, are charged with three counts of unauthorized use of credit card.
The Altoona Police Department says Des Moines police helped them in the investigation by recovering several items that were stolen during the crimes. Police say the burglars entered homes during the early morning hours, while residents were still inside.
The investigation into the burglaries continues and if you have any information on the case you're asked to contact Polk County Crime Stoppers at 223-1400.