This is an archived article and the information in the article may be outdated. Please look at the time stamp on the story to see when it was last updated.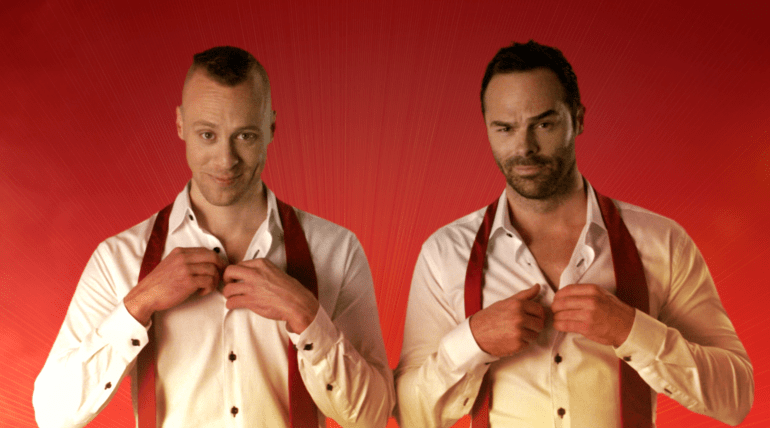 DES MOINES, Iowa – It's magic like you've never seen it before.
And you may want to un-see it, when it's all said and done.
The Naked Magic Show arrives at the Temple Theater Friday night in Des Moines. Starring Mike Tyler and Christopher Wayne – two Australian magicians who decided the industry needed a little "shaking up" – you're in for a wild ride if you dare to attend.
It's exactly what it sounds like – a naked magic show. As the show progresses, these two continue to undress. They'll be the first to tell you – it's a totally R-rated show. But with a mixture of comedy and magic, Wayne says the audience will leave laughing and thoroughly entertained.
"You know, it doesn't matter if there's 300 people in the audience, or if there's 2,000 people in the audience. When you come to the Naked Magic Show, it's a rock-and-roll atmosphere," he said. "It's a party atmosphere, and it's absolutely wild. So, performing here in Des Moines in a smaller space is actually a lot of fun, because you're actually going to see the magic up close and personal, as well as a few other things."
For information on tickets and showtimes, click here.