This is an archived article and the information in the article may be outdated. Please look at the time stamp on the story to see when it was last updated.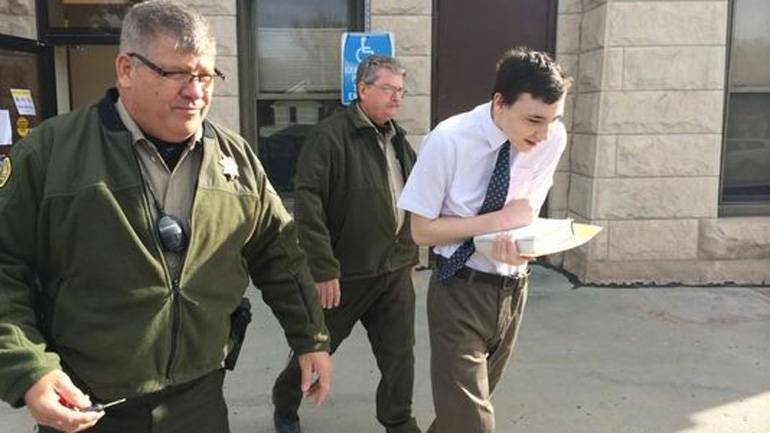 LOGAN, Iowa — Shortly after closing arguments wrapped up in the trial of a teenage boy accused of killing his foster brother, a judge reached her verdict.
Cody Metzker-Madsen, 18, was found not guilty by reason of insanity Friday morning in the five-year-old's death.
"This is a young man who has never been mentally normal," the judge said. "Cody is a poor liar. His attempts to deflect blame are unsophisticated, his inner fantasy life is rich."
The teen took the stand this week and said he believed he was attacking a goblin and would win a prize for defeating it. He said that at the time he had no idea it was his younger foster brother.
The Des Moines Register reports the biological mother of Dominic Elkins, the boy Metzker-Madsen killed, ran out of the courtroom in tears after the judge delivered her decision.
Metzker-Madsen will now be committed to Oakdale prison and will undergo a psychological evaluation.