This is an archived article and the information in the article may be outdated. Please look at the time stamp on the story to see when it was last updated.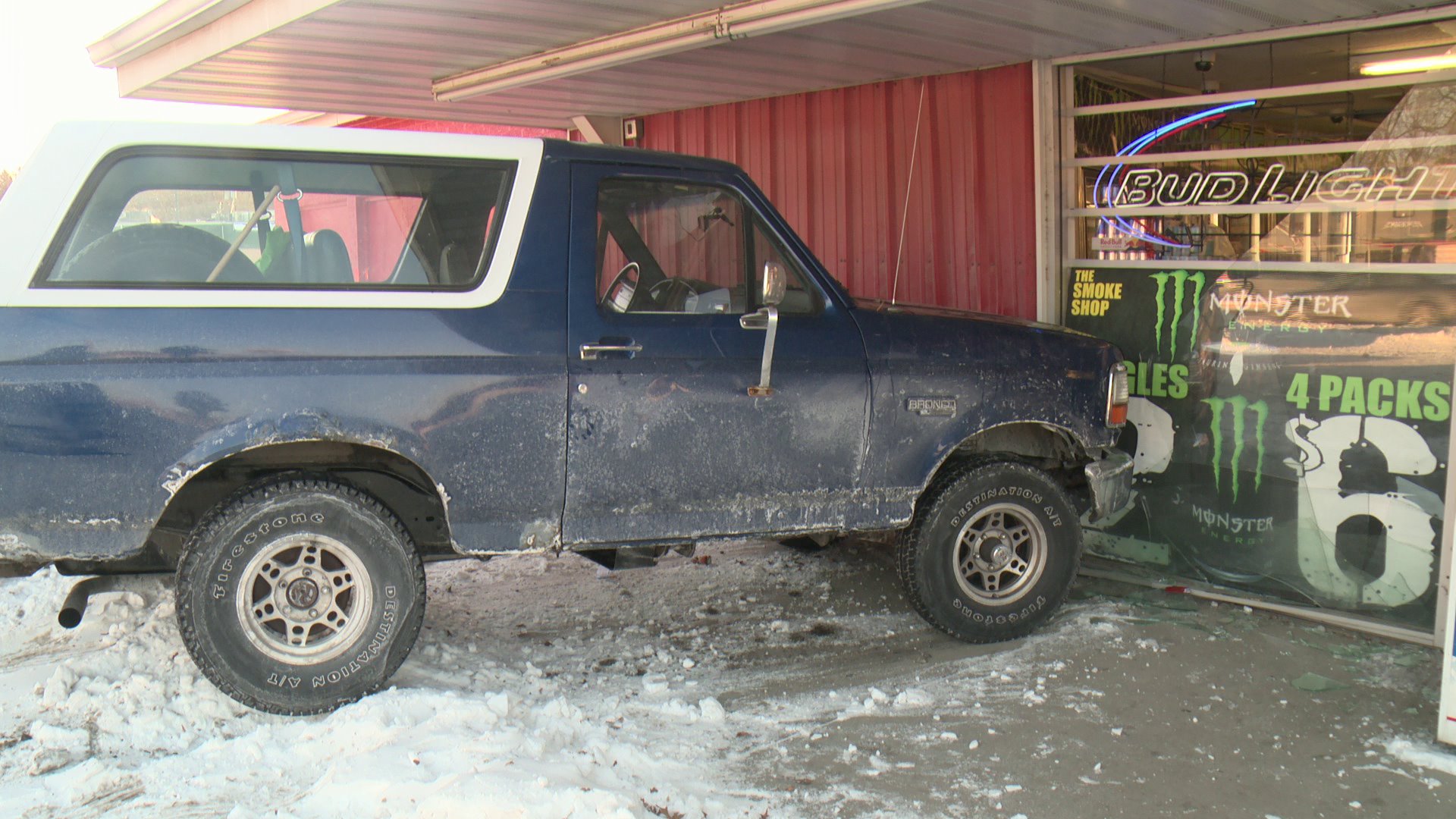 DES MOINES, Iowa — Des Moines police took a suspected drunk driver into custody after she crashed into a business Friday afternoon.
It happened at the Smoke Shop on Southeast 14th Street.
The manager of the shop says he watched the woman driving on the median. He says she lost control, drove through a snowbank, and into his shop.
He says she tried to get the vehicle out, but when she couldn't she got out and ran.
Officers were able to catch her.
Police have not released her name or whether she is facing charges.