This is an archived article and the information in the article may be outdated. Please look at the time stamp on the story to see when it was last updated.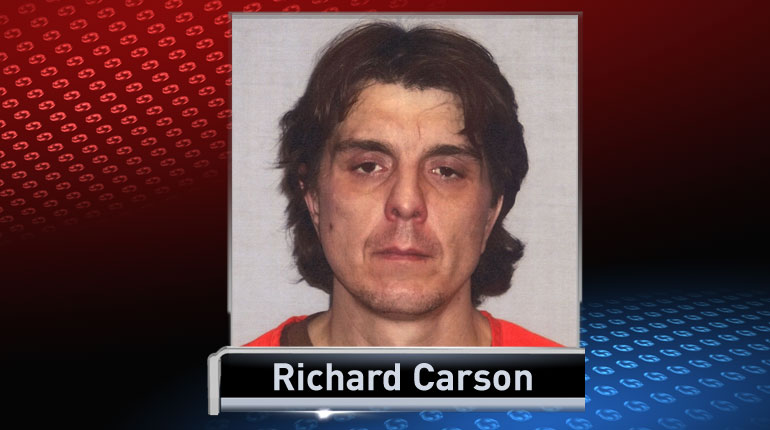 OSCEOLA, Iowa – The man accused of killing two men in Clarke County over the weekend told investigators "it was self-defense".
Richard Carson, 38, of Osceola, has been charged with first-degree murder in the deaths of Noe Rascon, 27, and Erick Reyna, 22. The two men were reported missing to the Osceola Police Department on Saturday. Law enforcement found their bodies Sunday evening in rural Clarke County, north of Osceola. Officials said the men appeared to have died from gunshot wounds.
In court documents, the woman who reported the victims missing told police that Carson had talked about beating up the two men and dumping them off in the county. Carson told investigators that he had gotten into an altercation with Rascon, a gun was presented and discharged. "It was self-defense," Carson told state investigators.
Lynn Sutton, 47, Tracy Johnson, 43, and Christopher Elben 42, all of Osceola have been arrested and are facing charges of accessory after the fact in connection with the case.
The Des Moines Register reports that Carson allegedly told Elben, 42, that he'd killed a person outside of an Osceola residence, and Elben replied that Carson should "take care of it," according to a criminal complaint.
Carson allegedly showed Sutton the handgun he used in the killings, and she was called to pick up Carson and Elben near the property where the bodies were found, according to complaint. Johnson also told investigators that she drove to pick up the two men from the property, according to the complaint.
Carson and Johnson were involved in a romantic relationship, officials said during a press conference on Monday.
An investigation is ongoing.
–The Des Moines Register contributed to this report