This is an archived article and the information in the article may be outdated. Please look at the time stamp on the story to see when it was last updated.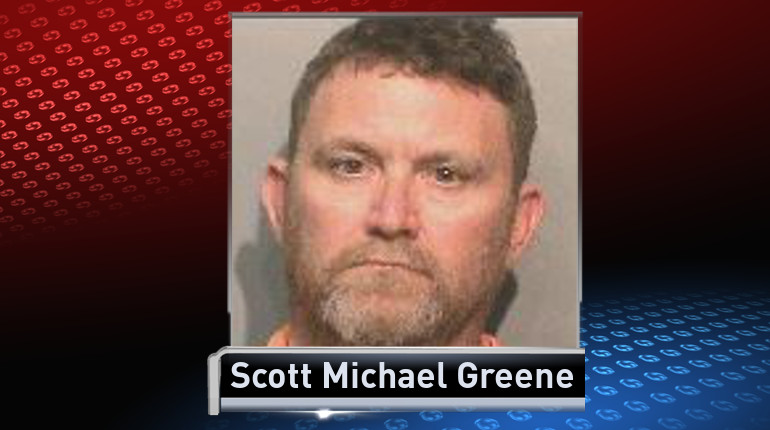 DES MOINES, Iowa — A suspect in the murder of two metro police officers early Wednesday morning has been identified. The shootings are being called "ambush-style" attacks and police say there is a "clear and present danger to police officers right now."
Police are seeking 46-year-old Scott Michael Greene of Urbandale. He is a white male, 5'11", 180 pounds, with brown hair, and green eyes. Police believe he is driving a blue 2011 Ford F-150 with Iowa license plate 780 YFR. The truck has a silver colored topper with a ladder rack.
Greene is considered armed and dangerous. If you see him do not approach, instead call 911.
According to Des Moines police, the incident started at 1:06 a.m. Wednesday with a report of shots fired near 70th and Aurora. The first officer who arrived at that scene found an Urbandale police officer in his patrol vehicle, suffering from a gunshot wound. 20 minutes later, a Des Moines police officer was found shot in his patrol vehicle at the intersection of Merle Hay Road and Sheridan Drive. Both officers have died from their wounds.
Des Moines Police are describing the shootings as ambush-style attacks.
At an early morning news conference, Sgt. Paul Parizek with the Des Moines Police Department called the attacks a "cowardly act." He also said, "Somebody out there is shooting police officers. We hope we find him before anybody else gets hurt, we definitely don't want any of the public, in the community to get hurt but there is a clear and present danger to police officers right now."
Des Moines police officers are being paired up to keep them safe and Sgt. Parizek said he believes Urbandale police are taking similar precautions.
The names of the officers who were killed are not being released at this time in order to allow the families to be notified.
Merle Hay Road will be closed indefinitely between Urbandale Ave. to Hickman Road while investigators process the scene of one of the shootings.
The Urbandale School District has canceled classes at all of its schools Wednesday because of the shootings.
Stay logged on to WHOtv.com and tuned into Channel 13 News for the latest updates throughout the day.