This is an archived article and the information in the article may be outdated. Please look at the time stamp on the story to see when it was last updated.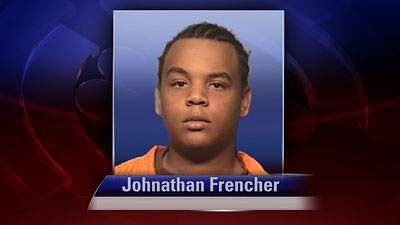 Des Moines Police say a man wanted on an attempted murder charge is now in the Polk County Jail.
Nineteen-year-old Johnathan Frencher is accused of shooting 18-year-old Andrew Scruggs on November 15th in Des Moines. Police say Scruggs and a friend had been walking near 19th and Forest when they approached a vehicle with Johnathan and Freddie Frencher inside.
Police say Johnathan Frencher shot Scruggs in the head and took off.
Frencher was arrested in Missouri about a month ago and has now been transferred back to Polk County to face the charge of attempted murder. He is being held on a bond of $50,000.