This is an archived article and the information in the article may be outdated. Please look at the time stamp on the story to see when it was last updated.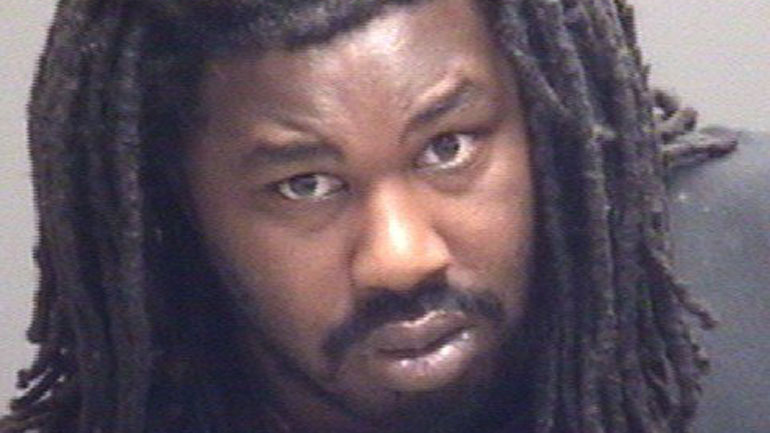 Authorities found Jesse Matthew on a Texas beach some 1,300 miles from where he's wanted in the disappearance of University of Virginia student Hannah Graham.
"We have a person in custody, but there's a long road ahead of us, and that long road includes finding Hannah Graham," Charlottesville Police Chief Timothy Longo told reporters Wednesday night.
The 32-year-old Matthew could make his first court appearance as early as Thursday. Longo said the extradition process has already begun.
Matthew, who had been sought on suspicion of abduction with the intent to defile, was arrested in Galveston County, Texas. He was found on the beach in Gilchrist on the Bolivar Peninsula, according to the Galveston County sheriff's office.
Deputies were tipped off to Matthew's whereabouts when they got a call about a suspicious person camping on the beach. One responded and ran the license plate of that person's vehicle. It came back as wanted, CNN affiliate KPRC reported.
Matthew did not resist arrest, KPRC said.
Earlier, Matthew's lawyer had little to say about his client.
"I am Mr. Matthew's attorney," James Camblos said outside his Charlottesville office.
"I was hired on Saturday. That's the only thing that I'm going to confirm at this point. The family and I — nobody is making any statements at this point in time. We might later on, but right now we are not," he said.
His comments came one day after authorities obtained an arrest warrant for his client, who police believe was the last person with Graham.
Matthew willingly went to a police station over the weekend, when there was no warrant for his arrest, Longo said.
He asked for a lawyer. They spoke and then left, according to the police chief.
Authorities are now offering a $100,000 reward for information leading to the safe return of 18-year-old Graham, a second-year student at the University of Virginia.
They have received 1,500 tips so far in the case and are urging anyone with information to call the police tip line at
434-295-3851.
Graham was last seen September 13 in an area of Charlottesville known as the Downtown Mall. Investigators have been looking for her since, and over an increasingly large area.
"We're asking for a broader community search with property owners," Longo told CNN's "Anderson Cooper 360" Wednesday night.
Specifically, he said he wants property owners of large parcels in surrounding counties to search their land and report back.
Authorities have previously searched Matthew's apartment and car. Although they have declined to discuss the specifics of what might have been found, potential evidence was sent to a lab for analysis.