This is an archived article and the information in the article may be outdated. Please look at the time stamp on the story to see when it was last updated.
Marshalltown police are looking for the thief who stole a safe filled with a $250,000 in silver.
The safe and the silver had been in storage for almost 70 years.
The safe weighed over 700-pounds but someone was able to carry it away sometime this month.
The woman who lost the safe asked us not to reveal her identity, she says the safe and the haul of silver were her fathers and represents his lifetime of hard work and saving.
"My daddy worked hard for his wealth.  He started just like everybody else, started from the bottom and worked his way up and made everything that he had.
"He collected silver dollars, silver certificates, he had many silver bars, he collected silver bars that were in there.  There was some coin books of mine that I collected when I was a child that were filled with coins."
Memorabilia and two rifles her father had from his service in World War II are also missing.
She continued to store the safe in a small room in the apartment building because it had been safe for decades.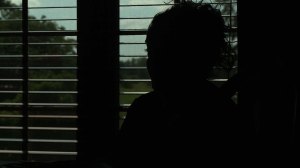 "I never thought anyone would be able to get it out of there.  It was in a very small room, a narrow hall that it probably just fit through. And it had to be maneuvered around cars."
The safe owner tells us only a handful of people knew about the safe so she hopes police will find it soon.  If not for her sake, she says, then for her father's.
"He wouldn't want to see me go through this.  It would break his heart to see me go through this."
The owner of the safe is offering a $5,000 reward for information leading to the safe and its contents.
If you have any information, call Marshalltown police or the private detective hired on the case, Detective Brooks on (515) 246-8100.