This is an archived article and the information in the article may be outdated. Please look at the time stamp on the story to see when it was last updated.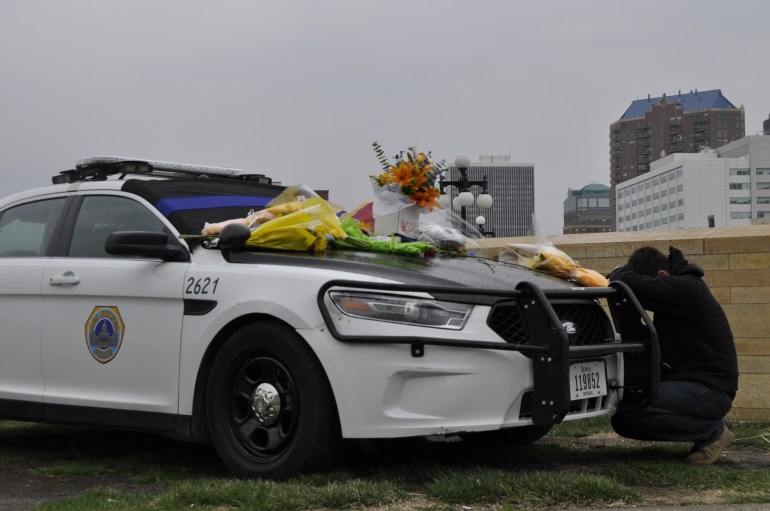 DES MOINES, Iowa — Authorities say the investigation into the wrong-way crash that killed four people, including two Des Moines police officers, on March 26 is complete.
One month ago, Officers Susan Farrell, 30, and Carlos Puente-Morales, 34, were in an eastbound SUV transporting Tosha Hyatt, 32, from Council Bluffs to Des Moines when the crash happened. The Iowa State Patrol said another vehicle, driven by 25-year-old Benjamin Beary, was going the wrong way on the interstate, striking the SUV head-on. The SUV burst into flames.
There were no survivors.
Iowa Department of Public Safety spokesman Sgt. Nathan Ludwig said the accident investigation is complete, including details on whether Beary was driving while intoxicated. Ludwig said the information will hopefully be released this week.