This is an archived article and the information in the article may be outdated. Please look at the time stamp on the story to see when it was last updated.
DES MOINES, Iowa – Putting an end to human trafficking and lessening racial disparity within the Iowa court system: These were two of the primary priorities outlined by Iowa Supreme Court Chief Justice Mark S. Cady in his State of the Judiciary address Wednesday morning.
"Justice is within us at this moment and is seen across this state in the everyday actions of Iowans. It is seen in the actions of judges. It is seen in the actions of legislators. It is seen in the actions of the governor, state officials, and all Iowans who see justice as a goal to achieve," Chief Justice Cady said in his opening remarks.
In Chief Justice Cady's address, he outlined six priorities for the state's judicial branch in 2016:
Protect Iowa's children
Provide full-time access to justice
Operate an efficient full-service court system
Provide faster and less costly resolution of legal disputes
Operate in an open and transparent way
Provide fair and impartial justice for all
"As a result, fewer children are being referred to juvenile court," Chief Justice Cady said, touching on the branch's first priority. "Instead, the needs of low-risk youthful offenders are met by services offered through juvenile court services, law enforcement, schools, and community service providers."
Discussing racial disparity within the Iowa court system, Chief Justice Cady told the crowd his branch was committed to providing officials across the state with the proper training to identify biases and encourage equality for all.
"One response has been to seek better understanding of the many causes of racial disparity," he said. "Last year, the judicial branch trained 716 judges, magistrates, and other judicial branch staff to recognize implicit biases that may contribute to racial disparities. We will continue this training this year."
House Representative Ako Abdul-Samad (D-Des Moines), says he was happy to hear ending racial disparity within the court system as a top priority.
"The key is, is that now that the door has been opened, that we make sure it doesn't close," he said. "The key is that we don't rush to do some cosmetic changes, but we do systemic changes."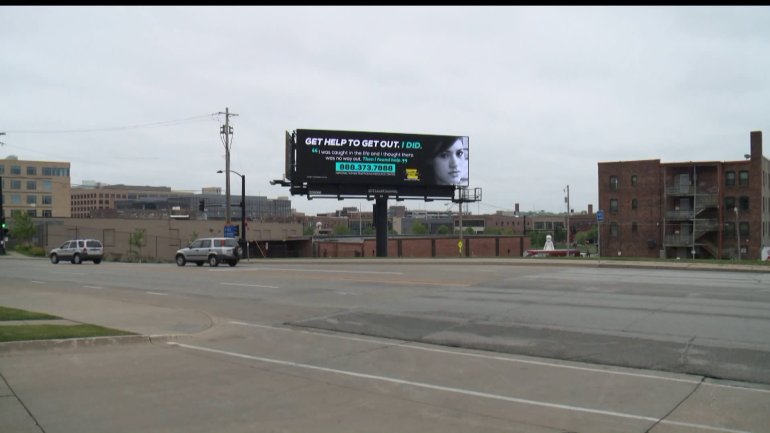 Making systemic changes, rather than cosmetic ones, could be the challenge; House Judiciary Committee Chairman, Chip Baltimore (R-Boone), says criminal justice reform is a big issue to tackle.
"We've been working with the Governor's Office on some domestic violence legislation," he said. "We're looking at some generic criminal justice reform – that's always kind of beauty in the eye of the beholder; criminal justice reform means different things to different people."
For Rep. Abdul-Samad, expectations aren't to shoot for the stars this legislative session, but rather, to make small steps toward improving the system.
"The focus is there; now, are we going to solve the problem this session? Not at all," he said. "Are we going to do it in the next, probably, three years? Not at all. Can we at least put a dent in it? We have no choice but to do so."
And Rep. Baltimore seems to share the same sentiment – expect small progress, rather than some gigantic leap forward.
"Before we try to solve [racial disparity within the court system], we better figure out why it exists," he said. "That is not just, 'Let's take a piece of legislation and give it a little tweak to the existing laws, and all the sudden it's fixed…Those conversations are going to take longer, the conversations are more diverse, and more broad, and include more people…It's not something that's going to be done overnight, or probably, in this session, but we'll do what we can to try and move that forward."
As for human trafficking, putting an end to it will require approaches from all sides, these legislators say.
"In terms of human trafficking, for instance. I think we've passed human trafficking bills the past four years, maybe five years, that we've done something along those lines," Rep. Baltimore said. "We continue to recognize it as a problem. I think the one thing that we're seeing now, more of, than before, five years ago, is all three branches of government recognize it's a problem and are committing to doing something about it. And that's a very positive thing."
Rep. Abdul-Samad says it could become a funding issue for the legislature.
"Human trafficking – we have to look at, you know, making sure that not only are the laws dealing with human trafficking, you also have to look at, have we set up the necessary agencies, and given the agencies the funding to deal with human trafficking? How many people do we have in that agency to deal with this issue," he said.
A full transcript of the State of the Judiciary address can be found here.