This is an archived article and the information in the article may be outdated. Please look at the time stamp on the story to see when it was last updated.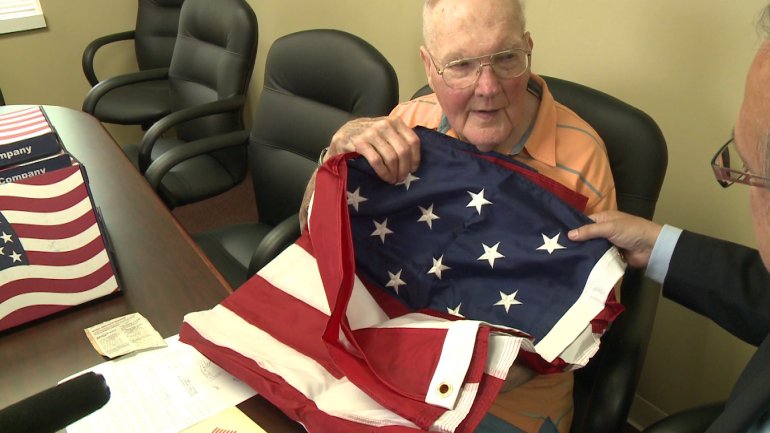 DES MOINES, Iowa — New flags will fly over Des Moines cemeteries thanks to an Iowa Congressman and a Korean War veteran.
In February Representative David Young toured Glendale Cemetery with Gerald La Blanc. After the tour, Young ordered flags to be flown over the U.S. capitol in La Blanc's honor.
Tuesday those flags were given to the veteran to now place at the cemetery.
La Blanc has made it his mission to restore markers and gravestones of veterans there.
"This costs money, it's not free to refurbish these and make sure theses markers and gravestones are kept," says Young.
La Blanc agrees, "It's an investment."
"It's a great investment. It's an investment in our history to ensure that the next generation understands what this is really all about. None of this would be possible if it wasn't for our veterans,"
La Blanc was put in charge of maintaining the grave markers back in 1990.