This is an archived article and the information in the article may be outdated. Please look at the time stamp on the story to see when it was last updated.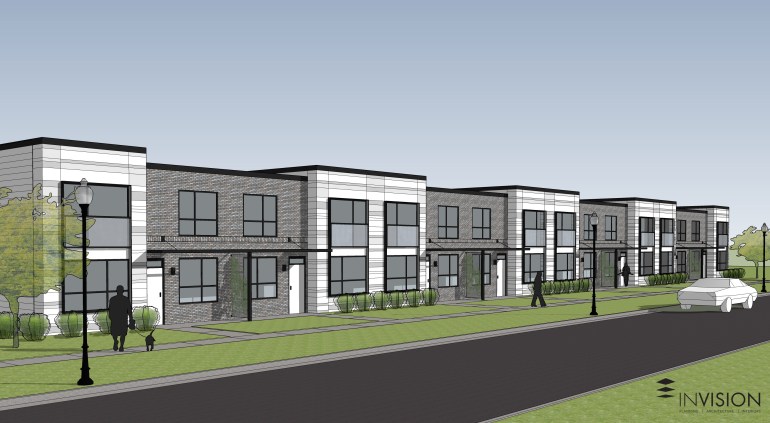 DES MOINES, Iowa – The city-funded non-profit, the Neighborhood Development Corporation, is spearheading several projects this year on Des Moines' south side in order to reinvigorate a side of town often avoided by commercial developers.
Glenn Lyons, executive director for the NDC, says the group is focusing on two main areas: The Two Rivers District, around Indianola Avenue south of the Raccoon River, Southwest Ninth Street near Lincoln High School. One of the first projects, called Madison Terrace Townhouses, will be 16 market-rate rental units, with construction beginning this fall. Located across the street from Madison Flats, the NDC's first project in the Two Rivers District that opened last year, the new project is just the first of three phases on that property; the latter two phases are expected to be two additional apartment complexes, housing 40 to 50 units each, with some room for a restaurant or retailer.
Three other projects along Southwest Ninth Street are also set to begin this fall. The first will replace Corigliano's Pizza, located across the street from Lincoln High School. Demolition on that building has already begun, and the plan is to replace it with a commercial building housing a restaurant and drive-thru coffee shop. A second project would begin in the late summer for eight townhouses, located at 2440 S.W. Ninth Street. Finally, the NDC is finalizing the purchase of a property across from MacRae Park, where more townhouses will be built.
Lyons says the intention is to spur development in an area untouched by private development. The NDC hopes to sell these properties to private investors upon completion of the projects.
"It has a lot of redeeming features: great location, a lot of amenities on the river," he said. "It needs reinvestment. The houses here are mostly 60-80 years old. Whether we're filling in vacant lots, or people are buying older houses and fixing them up, these are the kinds of things that we want to see happen here."