This is an archived article and the information in the article may be outdated. Please look at the time stamp on the story to see when it was last updated.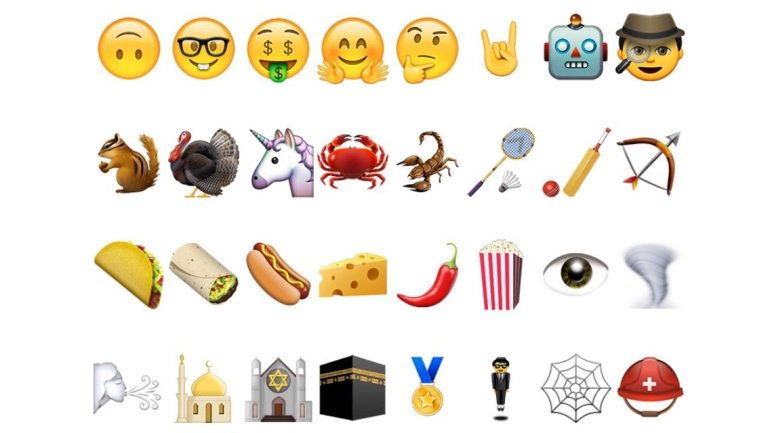 Iowans, we will finally have the right emoji to sum up our love for bacon.
Emojipedia.org released its mockups Thursday of the newest emojis that are set to come with the latest Unicode update that will be released this month.
The 72 emojis will include bacon, a facepalm, a John Travolta-inspired disco dancer and even an emoji for a selfie.
Emojipdia Tweeted its mockups Thursday:
https://twitter.com/Emojipedia/status/738388551914688513/photo/1
Once the update is released on June 21, vendors such as Apple and Google will be able to add the emojis to software updates.
Here is the full list of what's coming:
Rolling On The Floor Laughing
Face With Cowboy Hat
Clown Face
Lying Face
Drooling Face
Nauseated Face
Sneezing Face
Prince
Mother Christmas
Man In Tuxedo
Shrug
Face Palm
Pregnant Woman
Man Dancing
Selfie
Hand With Index And Middle Fingers Crossed
Call Me Hand
Left-Facing Fist
Right-Facing Fist
Raised Back Of Hand
Handshake
Black Heart
Gorilla
Fox Face
Deer
Rhinoceros
Bat
Eagle
Duck
Owl
Lizard
Shark
Shrimp
Squid
Butterfly
Wilted Flower
Kiwifruit
Avocado
Potato
Carrot
Cucumber
Peanuts
Croissant
Baguette Bread
Pancakes
Bacon
Stuffed Flatbread
Egg
Shallow Pan Of Food
Green Salad
Glass of Milk
Clinking Glasses
Tumbler Glass
Spoon
Octagonal Sign
Scooter
Motor Scooter
Canoe
First Place Medal
Second Place Medal
Third Place Medal
Boxing Glove
Martial Arts Uniform
Person Doing Cartwheel
Wrestlers
Water Polo
Handball
Fencer
Goal Net
Juggling
Drum With Drumsticks
Shopping Trolley