This is an archived article and the information in the article may be outdated. Please look at the time stamp on the story to see when it was last updated.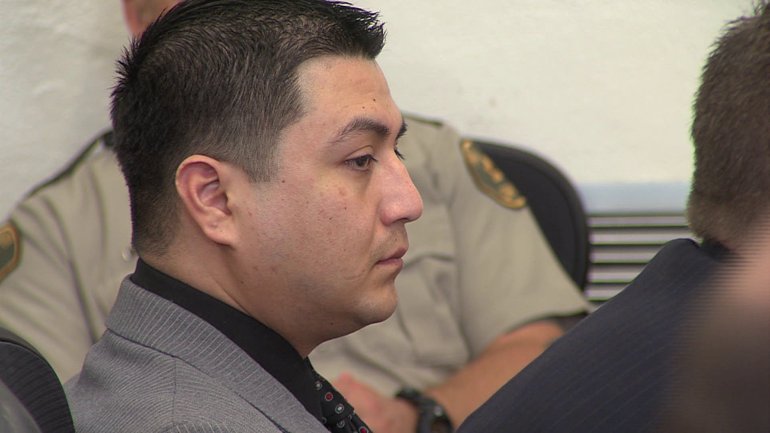 DES MOINES, Iowa –The man who hit and killed a well-known local cyclist last year was sentenced to 34 years in prison Friday.
Jonathan Leyva-Rodriguez will have to serve 17.5 years in prison before becoming eligible for parole.
Last month, Leyva-Rodriguez was found guilty of six charges in connection with a 2015 hit and run: homicide by vehicle, operating a motor vehicle under the influence of alcohol, leaving the scene of an accident resulting in death, leaving the scene of a personal scene accident, leaving the scene of a personal injury accident and operating a motor vehicle while barred.
Police say he was drunk when he drove into Wade Franck — killing him. It happened as Franck was riding in an organized bike ride in Des Moines. Prosecutors claimed Leyva-Rodriguez drove off without braking or slowing down.
Franck's mother gave an emotional victim impact statement in the courtroom during sentencing.
"I lost a child in a violent way that was completely preventable and unnecessary, it's an earthquake that cracks open your soul," says Jan Franck.
Franck's father and girlfriend also addressed the court, talking about how the loss of Wade has affected them.
"For the past 10 months all you've shown is your inability to admit guilt and accept responsibility for your actions on the morning of Sunday August 16, 2015. You need to sit in prison for a long time and maybe there the weight of the crime you committed and the shame you should feel will finally hit you," says Franck's girlfriend Jess Rundlett.
Leyva-Rodriguez also spoke asking for forgiveness and for a more leinent sentence because of his children.
The judge sentenced Leyva Rodriguez to the maximum sentence and ordered they be served consecutively versus concurrently.
Leyva Rodriguez was also ordered to pay $150,000 in restitution to Wade Franck's trust.