This is an archived article and the information in the article may be outdated. Please look at the time stamp on the story to see when it was last updated.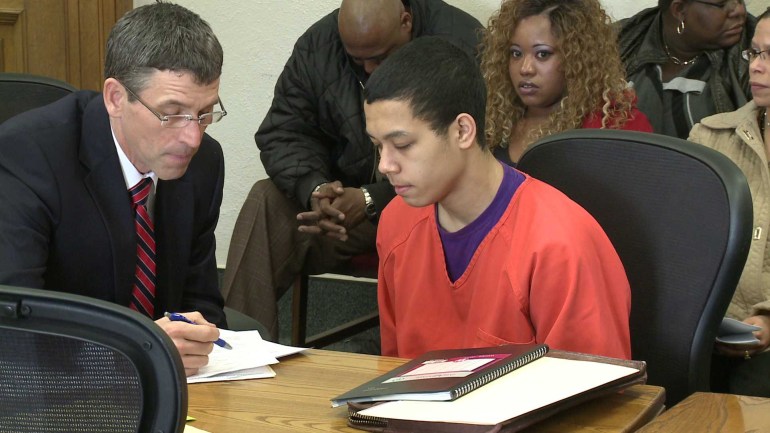 DES MOINES, Iowa — The sentencing of a Des Moines teen found guilty in a brutal carjacking has been delayed.
Seventeen-year-old Kenneth Barry was originally scheduled to be sentenced Monday on two counts of second degree robbery and conspiring to commit a forcible felony.
Barry reached a plea deal with prosecutors over the beating that left Mike Wasike permanently disabled in February of 2013. In exchange for testifying against two other teens also accused in the crime, Barry was offered a plea deal. His prison sentence is not to exceed 20 years.
Sentencing has been rescheduled for June 23rd.
Another teen involved in the crime, 17-year-old Terrance Cheeks II, was sentenced last week to 50 years in prison.
Sixteen-year-old Lashaun Murray is awaiting sentencing on two counts of first degree robbery in connection with the case. He will be sentenced July 25th.