This is an archived article and the information in the article may be outdated. Please look at the time stamp on the story to see when it was last updated.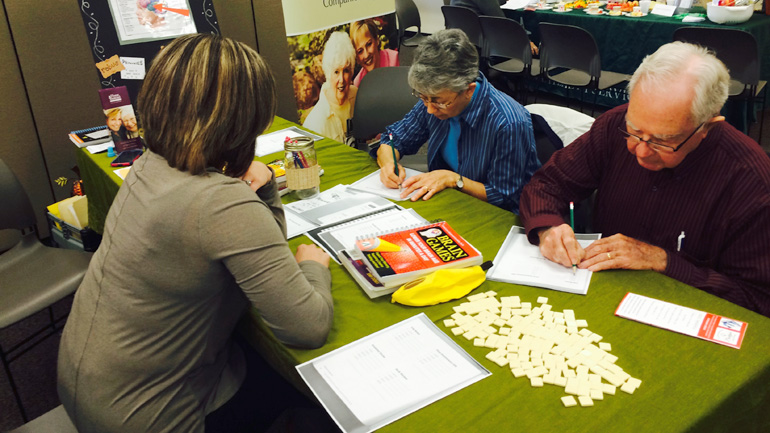 URBANDALE, Iowa – The question, "Are you smarter than a fifth grader?" is one organizers at the Urbandale Senior Center are asking quite a lot Friday.
The center hosted its first annual "Brain and Mental Health Fair" Friday, inviting seniors from the community in to explore ways to exercise their minds, especially in old age.
Activities included word puzzles, haiku writing, and fifth-grade math problems. Organizers say studies show fifth-grade math is when children are the sharpest in the subject, and therefore, jogging one's memory in this level of arithmetic is great exercise for the aging brain.
The center says the fair on Friday is a way to get more seniors to come by and see what they have to offer; these activities and classes will be available as resources year-round.