This is an archived article and the information in the article may be outdated. Please look at the time stamp on the story to see when it was last updated.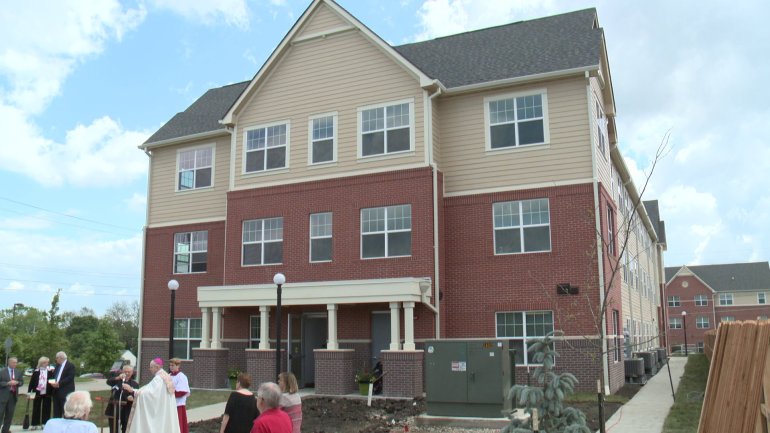 DES MOINES, Iowa — The ribbon was cut on a new piece of the Southwest 9th Street Revitalization Project in Des Moines on Wednesday.
Christ the King Church opened its second senior housing building on the corner of Southwest 9th Street and Porter Avenue.
The building is a near replica of the first senior housing building just across the street.
Monsignor Frank Bognanno says the project perfectly meets the needs of both Des Moines seniors and the city itself.
"This project is part of what we're doing on the south side of Des Moines, the revitalization of Southwest 9th Street," said Bognanno. "We're just part of a larger effort that's happening here on the south side of Des Moines."
The building will begin welcoming residents on June 1.